Market increasingly susceptible to emotional swings
February 14, 2022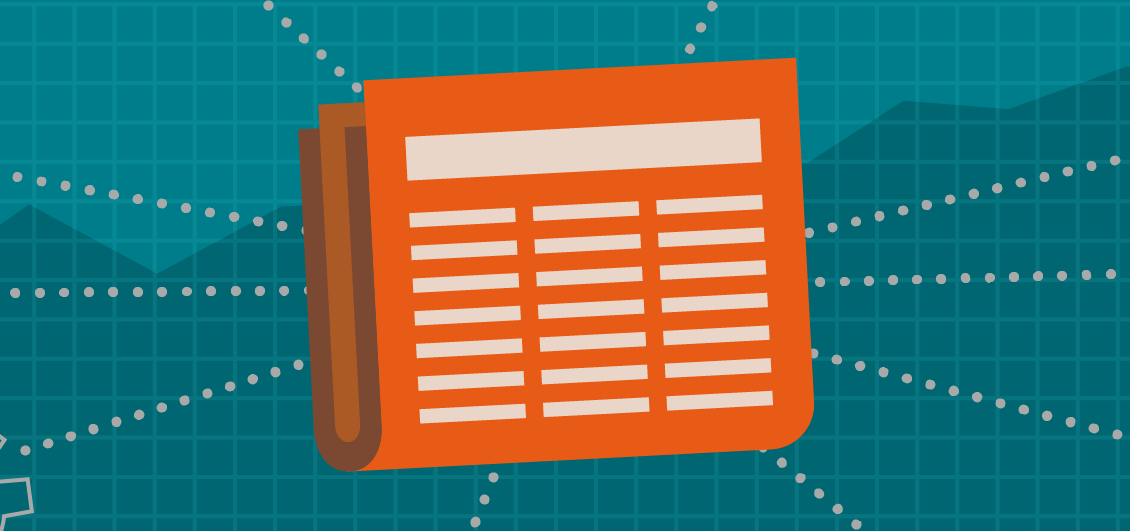 Thoughts
Equity markets are increasingly vulnerable to emotional swings, with geopolitical tensions and concern over Fed policy leading to a sharp selloff Friday. The S&P 500® Index declined by 2%, bringing the year-to-date loss to 7%. Wall Street strategists have adopted a more cautious tone, noting that a "perfect storm" of war between Russia and Ukraine, surging oil prices, higher interest rates, and stubborn inflation will impact the economy and earnings. With earnings season three-quarters done, the ratio of above versus below consensus guidance is the weakest since 2014, while corporate sentiment is the lowest since mid-2020.
The bond market saw similar levels of volatility and fear, with a 0.22% surge in the 2-year Treasury yield on Thursday was the largest standard deviation move since 1979, and the 10-year yield breached 2% for the first time since 2019. The yield curve has flattened aggressively on fear of a Fed policy error, with the spread between the 10-year and 2-year at the lowest level since the beginning of the pandemic. Global rates have surged, with negative-yielding global debt below $5 trillion, down from a peak of $18 trillion. Fear metrics, however, are less concerning in the bond market than the equity market, with credit spreads, commercial paper spreads, and the TED spread only modestly higher in recent weeks.
Right now, investors are selling first and asking questions later. But reacting to overreaction is rarely a sound strategy. While risks created by Russia, Ukraine and China are top of mind for investors, history has shown that these types of geopolitical tensions end up being more worrisome than impactful.
News
January consumer price inflation rose 7.5% from a year ago, ahead of the estimate of 7.3% and the fastest pace since 1982. Core CPI (excluding food and energy) was also the highest since 1982 at 6.0%. Until recently, "sticky" measures of inflation, including metrics calculated by the Atlanta and Cleveland Fed, showed pressures were largely contained to volatile, cyclical categories, but these indicators show a broadening of the pressure. Supply chain constraints and commodity cost pressure continue to drive inflation, though higher rent and wage increases will likely be persistent. Also, oil, gas, and commodity industries are facing regulatory pressure which has impacted capital spending and is difficult to quickly turn on. The CPI has been above the Fed's 2% inflation target for 10 straight months, the same month that President Biden's $1.9 trillion American Rescue Plan was signed. Inflation is beginning to impact consumers, with the University of Michigan's read on consumer sentiment falling to 61.7 from 67.2 in January, the lowest level in over a decade.
Expectations for Fed actions have surged in recent weeks, with St. Louis Fed President Bullard spooked markets Thursday with comments that he would like to see 1.00% in hikes by July 1, opening the door to a 0.50% hike in March and possibly an inter-meeting hike. As a result, the Fed Futures curve's odds of a 0.50% hike went from 25% on Wednesday to a high of 93% on Thursday before fading to 66% on Monday. The curve embeds a 61% chance of seven-or-more hikes this year, compared with December's "dot plot" that saw between three and four. The minutes from January's FOMC meeting will be released Wednesday, though much has changed since the meeting, casting doubt over the freshness of the comments. Two prominent economists from opposite sides of the political spectrum, former Fed Governor Lawrence Lindsey and ex-Treasury Secretary Lawrence Summers, warned that the odds of a recession in the near term are over 50%.
Geopolitical tension remains a stress point for investors, with diplomatic efforts unable to diffuse the situation between Russia and Ukraine over the weekend. National Security Advisor Jake Sullivan repeated warnings that Russia could move "at any time," and President Biden warned of "swift and severe" sanctions. Over the weekend, Secretary of Defense Lloyd Austin ordered U.S. troops who deployed to Ukraine last year to leave the country and reposition elsewhere in Europe, while the State Department is reducing the staff in the embassy to the "bare minimum."
What to Watch
With investors on edge, economic data this week will highlight producer price inflation on Tuesday as a follow-up to this week's CPI. Other important releases include retail sales and industrial production on Wednesday, housing starts on Thursday, and existing home sales and leading indicators on Friday.
This material is not a recommendation to buy, sell, hold or roll over any asset, adopt an investment strategy, retain a specific investment manager or use a particular account type. It does not take into account the specific investment objectives, tax and financial condition, or particular needs of any specific person. Investors should work with their financial professional to discuss their specific situation.

Nationwide Funds distributed by Nationwide Fund Distributors LLC, member FINRA, Columbus, Ohio. Nationwide Investment Services Corporation, member FINRA.

Nationwide, the Nationwide N and Eagle, and Nationwide is on your side are service marks of Nationwide Mutual Insurance Company. © 2022 Nationwide
MFN-0628AO