More job gains to come
April 07, 2021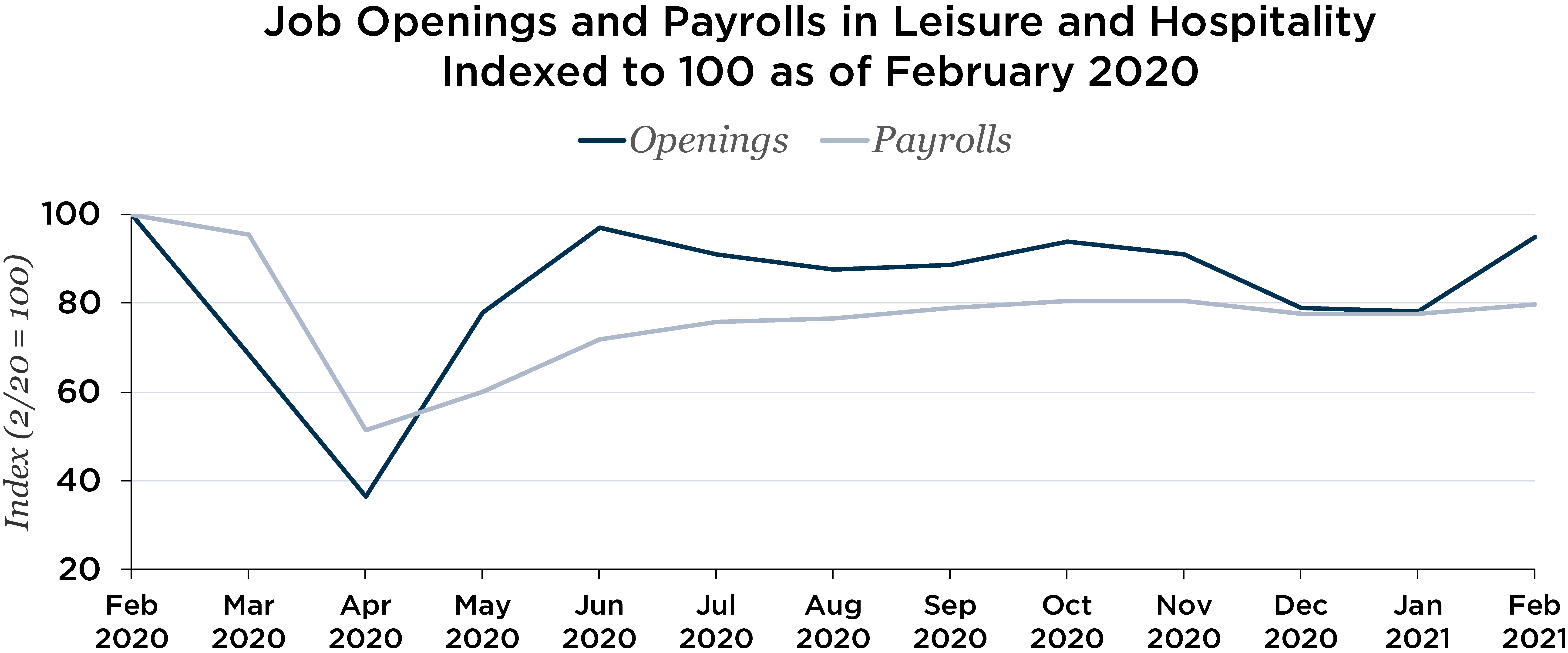 Source: Bureau of Labor Statistics
Job openings came in stronger than expected in February, rising by 268,000. These numbers are extremely volatile and not very reliable on a month-to-month basis, but, coupled with the big increase in January, there is at least a hint here of accelerating growth after a slowdown in the latter stages of 2020. The trend in openings also points to more solid job gains in the months ahead. In fact, job openings are actually above their pre-COVID level, up by 5.1 percent since February 2020 versus a 6.1 percent drop in nonfarm payrolls over the same time frame. This discrepancy is especially pronounced in leisure and hospitality, where openings are down by 5.0 percent while employment through February was down by 20.2 percent. With the service sector leading the way, the blowout rise in nonfarm payrolls last month looks very much like a sneak preview rather than an outlier.
Daily Trivia
Due to hyperinflation, what world leader's pension was by 1994 worth less than $2 per month?
Previous Question
What was the only bear market in the S&P 500 in the last five decades that was not accompanied by a recession in the U.S. economy?
Answer:
1987 bear market
Disclaimers
This information is general in nature and is not intended to be tax, legal, accounting or other professional advice. The information provided is based on current laws, which are subject to change at any time, and has not been endorsed by any government agency.

Neither Nationwide nor its representatives give legal or tax advice. Please have your clients consult with their attorney or tax advisor for answers to their specific tax questions.
NFM-18677AO.1