Aggressive Fed tightening weighs on asset prices
July 08, 2022
Check out this quarter's insights and commentary about both the economy and the financial markets from our staff of economists and market analysts.
You can also share these perspectives with your clients to help answer questions and inspire greater confidence in the guidance you provide them.
Key Takeaways
Risk assets remained on the slide in the second quarter, as the Federal Reserve continued to tighten monetary policy amid ongoing inflationary pressures. Equities fell and risk spreads widened while Treasury yields and the dollar moved higher.
The markets have slipped this year despite an expansion that has proven durable in the face of elevated inflation, higher interest rates, and geopolitical uncertainty. The headline economic growth rate has wobbled this year, but underlying demand remains quite solid on the back of a robust labor market and a healthy household balance sheet. There are growing risks now that the Fed is lifting benchmark interest rates more aggressively, but an outright contraction still does not appear imminent.
Financial Market (highlights)
The equity market decline this year has been unusually large. Pg. 6
Bear markets are much worse when coinciding with recessions. Pg. 7
Fed tightening has its biggest impact on the short end of the Treasury curve. Pg. 12
U.S. Economy (highlights)
The economy grows during tightening cycles. Pg. 26
The lag between the first rate hike and recession is measured in years. Pg. 27
Inflation spikes have historically given way to sharp declines. Pg. 29
In this podcast, Nationwide's Deputy Chief Economist Bryan Jordan shares additional perspective on the quarterly NMI, including:
What impacts could Fed tightening have on the economy and financial markets?
What economic indicator should we be watching ahead of the next recession?
Where is our economy now and what's the outlook for the year ahead?
See our insights for the economy and financial markets: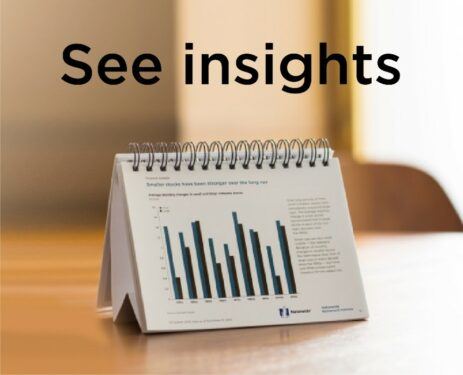 NFM-13126AO.36