Data still strong, but bank stress complicates the Fed's mission
March 29, 2023
February data suggest consumers continued to spend at a high level – a little less on the retail side, but more on the housing side. Importantly, job growth and inflation readings were strong again, leaving little doubt that the economy as of February remained too hot for the Fed. The recent news regarding bank closures and concerns about a credit crunch make the path forward for the Fed murkier. A sharp tightening of banks' lending standards would reduce the amount of tightening the Federal Reserve needs to do. We expect that the Fed will raise rates once more to 5.125 percent (mid-point of the fed funds range) and hold it at that restrictive level for the remainder of 2023. This should result in a moderate recession starting in the second half of this year as hiring slows, pricing power for corporations diminishes, and earnings growth wanes.
Key Takeaways:
Job gains were slower but still strong in February. The unemployment rate climbed in part because of an encouraging rise in the labor force participation rate.
Consumers continue to spend broadly, but a substantial drop in consumer sentiment in March could indicate an oncoming hesitance to spend.
Disinflation in the core rate has slowed to a crawl. Services inflation – particularly for housing – remains hot and could keep price gains elevated over much of 2023.
The Fed implemented a reduced 25 basis point rate hike at the latest FOMC meeting and signaled one more tightening would be needed, but they would not be cutting rates this year. The yield curve remains fully inverted — a highly reliable leading indicator of a recession.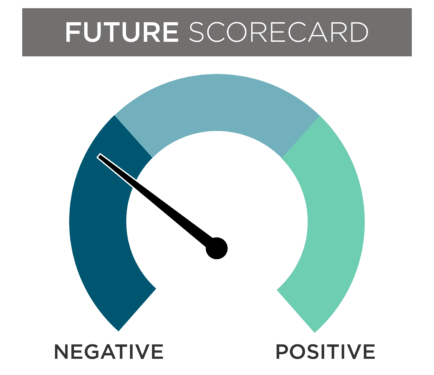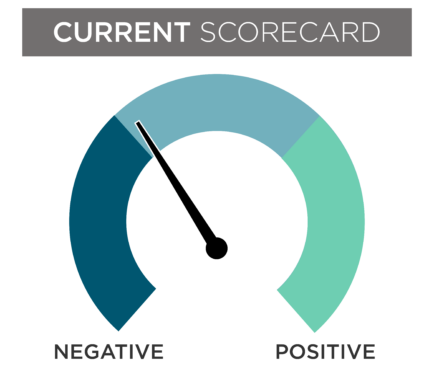 Disclosure
The information in this report is provided by Nationwide Economics and is general in nature and not intended as investment or economic advice, or a recommendation to buy or sell any security or adopt any investment strategy. Additionally, it does not take into account any specific investment objectives, tax and financial condition or particular needs of any specific person.

The economic and market forecasts reflect our opinion as of the date of this report and are subject to change without notice. These forecasts show a broad range of possible outcomes. Because they are subject to high levels of uncertainty, they will not reflect actual performance. We obtained certain information from sources deemed reliable, but we do not guarantee its accuracy, completeness or fairness.

Nationwide, the Nationwide N and Eagle and Nationwide is on your side are service marks of Nationwide Mutual Insurance Company. © 2023 Nationwide.
NFM-11859M1.3