Is a soft or hard landing on the way?
August 15, 2023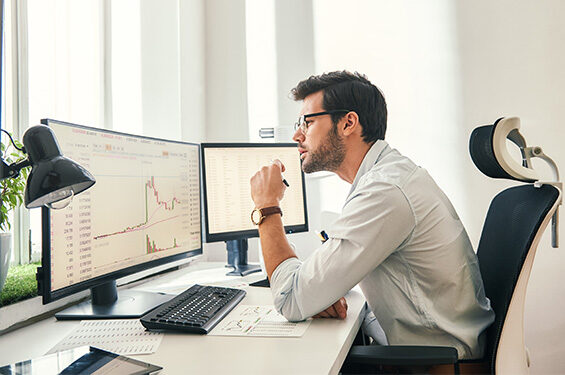 Highlights from the Monthly Review for August 2023:
Momentum within the consumer sector suggests that the expansion should continue in the near term despite tighter financial conditions for businesses and households in response to the Fed's rate increases. But leading indicators for the economy still indicate that a hard landing, or recession, will likely occur over the next year, even if it comes later than previously expected.
Key Takeaways:
Economic Review: Consumer momentum carries into the third quarter
Job growth was under 200,000 for a second straight month in July as the downward trend for hiring continued. But wages were still strong due to tight labor conditions, and the resultant income gains continue to boost spending on services. On the inflation front, core prices continued to slow gradually while overall CPI inflation ticked higher in July. (pg. 2)
Financial Markets: Earnings lift investor optimism
The S&P 500 rose for the fifth consecutive month adding roughly another three percent gain in July. Better-than-expected earnings lifted optimism, but the double-digit expected annual earnings gain for 2024 remains a high bar for the market. The U.S. Treasury 10-year yield moved above 4.0 percent and reached a ten-month high, while stable short-term rates suggest that Fed tightening might be near an end. (pg. 3)
The Outlook: Soft landings have been elusive
Slowing inflation back to trend without widespread job losses and negative real GDP growth (i.e., a soft landing) has proven difficult for the Fed in previous cycles. Only two of the Fed's tightening cycles since 1970 have not led to a recession within 50 months of starting. In the mid-1980s and mid-1990s, the Fed was able to rein in inflation and then lower interest rates before causing a recession. In each of the other periods, Fed rate increases drove a sharp pull back in spending and investment in response to the tighter financial conditions — a typical hard landing.
It has been only 17 months since the start of the current tightening cycle, perhaps another sign that the expansion has some room to run. However, the Fed has pushed through the sharpest pace of rate hikes over the past 50 years and could tighten more in coming months. And, most importantly, the Fed is not likely to consider rate cuts for some time, a key ingredient for a potential soft landing.
Sources/Disclosure
The information in this report is provided by Nationwide Economics and is general in nature and not intended as investment or economic advice, or a recommendation to buy or sell any security or adopt any investment strategy. Additionally, it does not take into account the specific investment objectives, tax and financial condition or particular needs of any specific person.

The economic and market forecasts reflect our opinion as of the date of this report and are subject to change without notice. These forecasts show a broad range of possible outcomes. Because they are subject to high levels of uncertainty, they may not reflect actual performance. We obtained certain information from sources deemed reliable, but we do not guarantee its accuracy, completeness or fairness. Nationwide, the Nationwide N and Eagle and Nationwide is on your side are service marks of Nationwide Mutual Insurance Company. ©2023 Nationwide
NFW-11325AO