Risk assets turn higher, but risks remain sizeable
January 05, 2023
Asset prices were back on the upswing in the fourth quarter, as inflation showed signs of moderating, the Federal Reserve slowed down the pace of rate hikes, and corporate profits continued to rise. For the quarter, stocks rose, Treasury yields fell, spreads narrowed, and the dollar declined while commodity prices were little changed.
This should still be considered a tenuous rally, however, given the uncertain economic backdrop. While the economy continues to advance at a mostly healthy clip, the ongoing climb in benchmark interest rates and the attendant tightening in financial conditions have dimmed the outlook. A recession is likely still not imminent, but is a significant risk for the quarters ahead.
Check out this quarter's insights and commentary about both the economy and the financial markets from our staff of economists and market analysts.
You can also share these perspectives with your clients to help answer questions and inspire greater confidence in the guidance you provide them:
Financial Market (highlights)
The equity market decline this year has been unusually large. Pg. 6
This pullback has also come relatively early in the business cycle. Pg. 7
Stock price performance has been mixed during recessions. Pg. 8
U.S. Economy (highlights)
The economy unusually bifurcated. Pg. 24
The Fed has tightened aggressively. Pg. 27
Key coincident indicators are still growing. Pg. 32
Bonus Material: Go beyond the pages of the quarterly NMI
In this podcast, Nationwide's Deputy Chief Economist Bryan Jordan shares additional perspective on the quarterly NMI, including:
What should we know about 2022's decline in the financial markets?
Are we in a recession now, or are we close?
What economic indicators should we be watching ahead of the next recession?
Where is our economy now and what's the outlook for the year ahead?
Hear comments from the NMI's author as you view the report.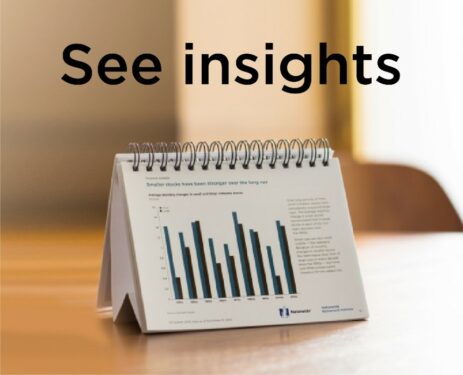 NFM-13126AO.38