Slower momentum heading into 2023
January 18, 2023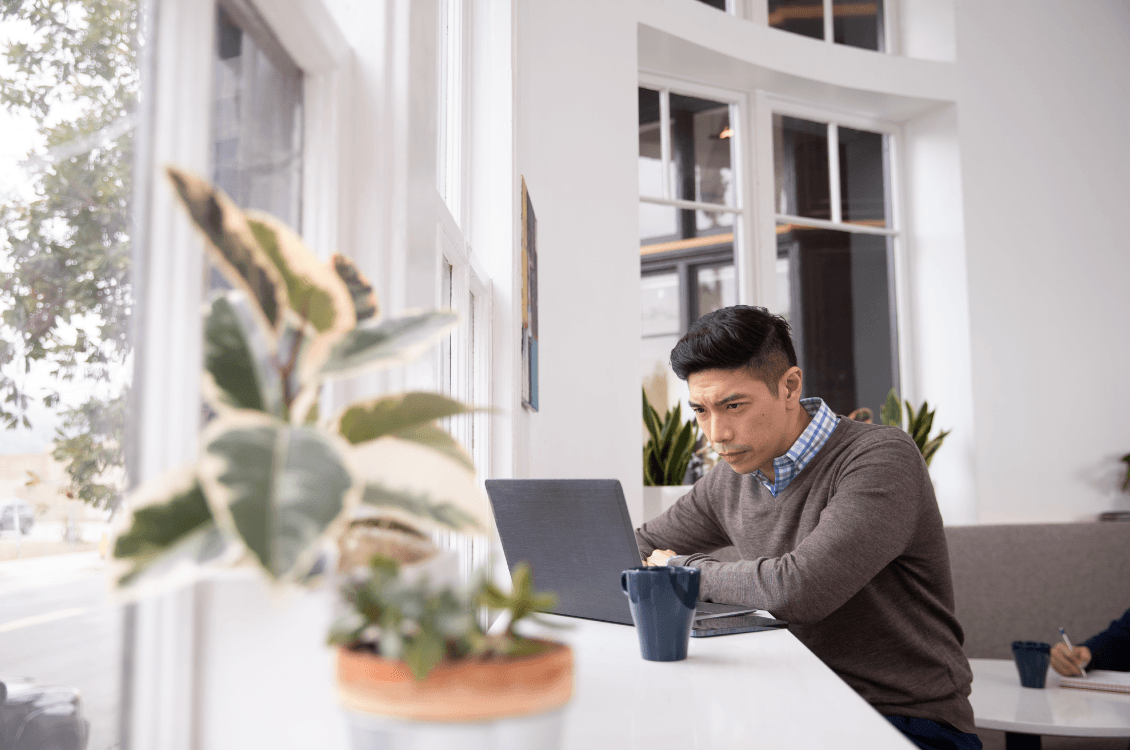 Highlights from the Monthly Review for January 2023:
The U.S. economy is in the late cycle period with the Fed responding to rapid inflation with a sharp tightening of financial conditions to slow domestic demand. Key leading indicators (including the yield curve) point to elevated recession risks over the next year, especially with the Fed projected to raise rates further in coming months.
Key Takeaways:
Economic Review: Demand for workers supports resilient labor market
Job gains were solid again in December and job openings remain very elevated, while the unemployment rate fell to a cycle low at 3.5 percent. Also, the headline inflation rate fell further in December but remains much higher than the Fed's two percent inflation target. (pg. 2)
Financial Markets: Nervousness about 2023 increases investor anxiety
2022 provided investors with no place to hide. Long treasuries fell by nearly 30 percent while equities flirted with a bear market for much of the year. Profit margins slumped to end 2022, another ominous sign for equity market performance and recession odds for 2023. (pg. 3)
The Outlook: A cautious outlook for 2023
After a year in which the inflation rate shot up to its highest level in more than four decades and the Federal Reserve aggressively tightened monetary policy in response, there is reason to be cautious about the outlook for 2023. In fact, there have already been several tell-tale signs of a coming recession, including…(see the full report for more, pg. 4)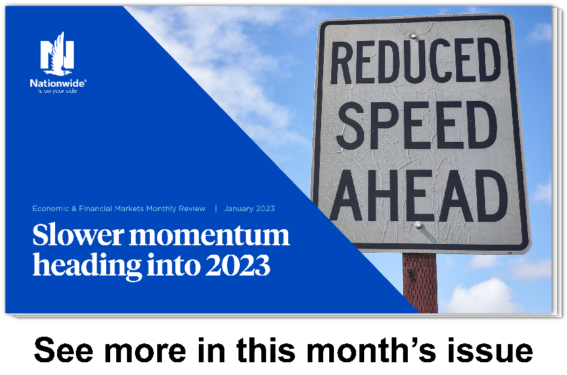 Disclosure:
The information in this report is provided by Nationwide Economics and is general in nature and not intended as investment or economic advice, or a recommendation to buy or sell any security or adopt any investment strategy. Additionally, it does not take into account any specific investment objectives, tax and financial condition or particular needs of any specific person.
The economic and market forecasts reflect our opinion as of the date of this report and are subject to change without notice. These forecasts show a broad range of possible outcomes. Because they are subject to high levels of uncertainty, they will not reflect actual performance. We obtained certain information from sources deemed reliable, but we do not guarantee its accuracy, completeness or fairness.
Nationwide, the Nationwide N and Eagle and Nationwide is on your side are service marks of Nationwide Mutual Insurance Company. © 2023 Nationwide.
NFM-11356AO.3
NFM-11356AO.3