Solid labor market cures many ails for the economy but can't last forever
June 08, 2023
Hiring activity picked up again in April as labor demand shows little sign of easing. Spending activity also bounced back, buoyed by job gains and faster wage growth. Given the relative strength of recent data, it's unlikely that a recession will start in the next few months, aside from a politically-induced government debt default. But leading indicators consistently point to high recession risks for later this year, an outlook supported by weakening activity across many sectors. While another rate hike is still on the table, a pause from the Fed in June remains most likely. Discussions on rate cuts are far off.
Key Takeaways:
Job gains reaccelerated in April while the unemployment rate dropped to an ultra-low 3.4 percent as tight conditions persist across the labor market.
Retail sales rebounded in April, and core retail sales (which excludes autos, gas, and building supplies) were even stronger. Survey data suggest consumers remain highly concerned about inflation, but spending continues to be supported by healthy job and wage gains.
Services inflation ex-housing remains elevated but finally showed signs of cooling in April. Still, sticky inflation for services should keep pressure on the Fed to maintain a restrictive policy stance.
While financial markets are pricing in several rate cuts before year end, we look for the Fed to wait until 2024 to ease its policy stance due to lingering inflationary trends. This should also keep long-term interest rates higher over 2023 and likely into 2024.
Analysis of current conditions:
Job gains were strong in April as demand for labor remains strong and the labor market continues to be exceptionally tight despite the Fed's sharp rate increases. Although most businesses expect weaker economic growth ahead, job listings are plentiful, wages are still rising rapidly in many sectors, and consumers still have significant pandemic-induced savings providing additional purchasing power to consumers. Consequently, inflation remains stubbornly elevated, particularly for services and housing. Equity markets continue to trend higher in 2023 even with a high probability of recession later this year and downside risks caused by bank credit tightening.
Outlook for the months ahead:
The pre-recessionary period for the U.S. economy is being extended by strength within the labor market which is supporting further spending by households. But contractionary signals are expanding across sectors, while tighter lending standards from domestic banks pose a further downside risk for growth later this year. Weaker corporate profits and rising operational costs should weaken labor demand by businesses — likely starting as soon as the third quarter — to trigger the negative feedback loops that will lead to a downturn. But the economy continues to face multiple crosscurrents which make the timing of a recession difficult to pinpoint.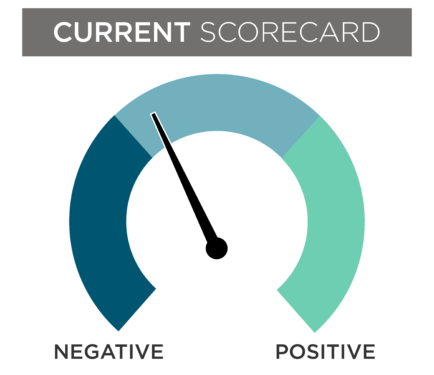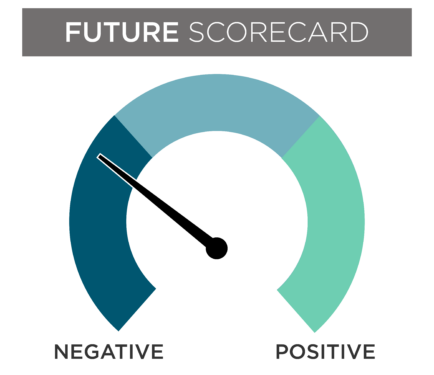 Sources/Disclosure
The information in this report is provided by Nationwide Economics and is general in nature and not intended as investment or economic advice, or a recommendation to buy or sell any security or adopt any investment strategy. Additionally, it does not take into account any specific investment objectives, tax and financial condition or particular needs of any specific person.

The economic and market forecasts reflect our opinion as of the date of this report and are subject to change without notice. These forecasts show a broad range of possible outcomes. Because they are subject to high levels of uncertainty, they will not reflect actual performance. We obtained certain information from sources deemed reliable, but we do not guarantee its accuracy, completeness or fairness.

Nationwide, the Nationwide N and Eagle, and Nationwide is on your side are service marks of Nationwide Mutual Insurance Company. © 2023 Nationwide.
NFW-11325AO