Ann Bair
Senior Vice President, Nationwide Financial Marketing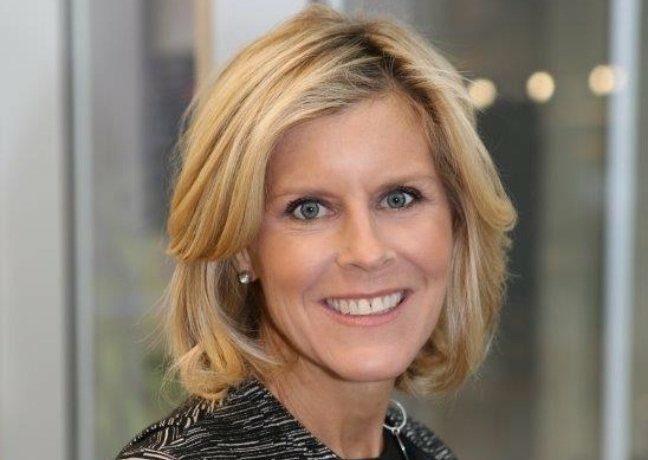 Ann Bair is Senior Vice President, Nationwide Financial Marketing. Ann's team leads all marketing activity for Nationwide Financial, including driving brand awareness, acquisition, and retention for the retirement plans, life insurance (individual, business and corporate-owned), annuities and mutual funds businesses. Ann's team drives an integrated media plan including national advertising, targeted marketing, partnerships, digital, and sponsorships to build the Nationwide Financial brand and business.
Since joining Nationwide in 2006, Ann has led various teams, previously serving as Chief Digital Officer for Nationwide Marketing's Digital Center of Excellence, Vice President of Nationwide Financial Retirement Plans Marketing, Vice President of Nationwide Insurance Regional Marketing, and Vice President of Individual Protection Marketing.
Ann has significant experience in marketing, sales, brand management, strategic planning, profit and loss accountability and digital strategy and execution. Prior to joining Nationwide, Ann held several brand management leadership positions at the U.S. Nutrition Division of Abbott Laboratories, including five years as Division Vice-President, Pediatric Nutritional Brands, with profit and loss accountability for the $1.2B Similac pediatric nutritionals franchise. In that role, she consistently increased her business unit's sales and profits and achieved her share goals. She also led a Marketing Services team responsible for all websites and interactive marketing programs, customer relationship marketing programs, and several of the Division's customer contact centers. Prior to Abbott, Ann gained consumer packaged goods marketing and sales expertise at Borden, Inc. and Procter and Gamble.
Ann graduated magna cum laude and Phi Beta Kappa from DePauw University in Greencastle, Indiana.