Bond markets not troubled by recession talk
April 26, 2023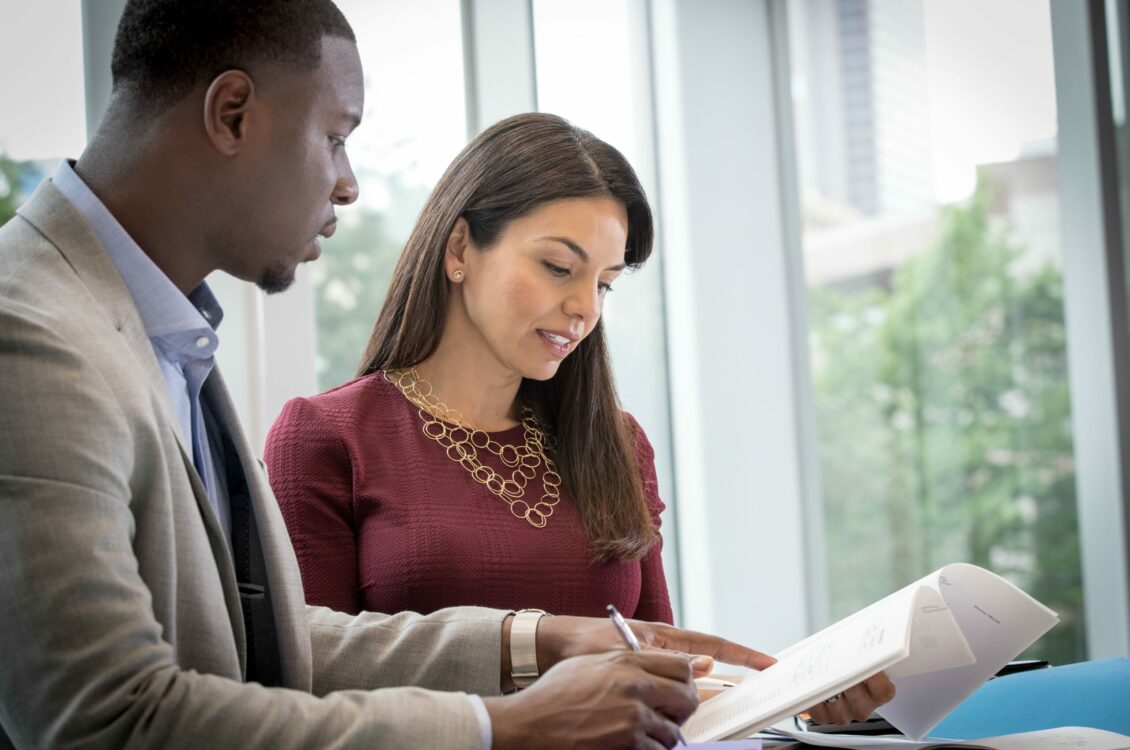 Much of the recent recession discourse from economists and central bankers have focused on the "hot or not" question: Will it be a mild recession or something worse? For example, Bank of America CEO Brian Moyinhan stated on the company's recent quarterly earnings call that he foresees a "slight" recession for the U.S. economy. "Everything points to a relatively mild recession," Moyinhan said, "given the amount of stimulus that was paid to people and the money they have left over."
Then from the Federal Reserve came word from central bank economists, as discussed during the March rate-setting meeting, that the turmoil following the recent regional banking failures would cause a mild recession later in the year. That message reinforced the idea that economic growth in the U.S. is decelerating.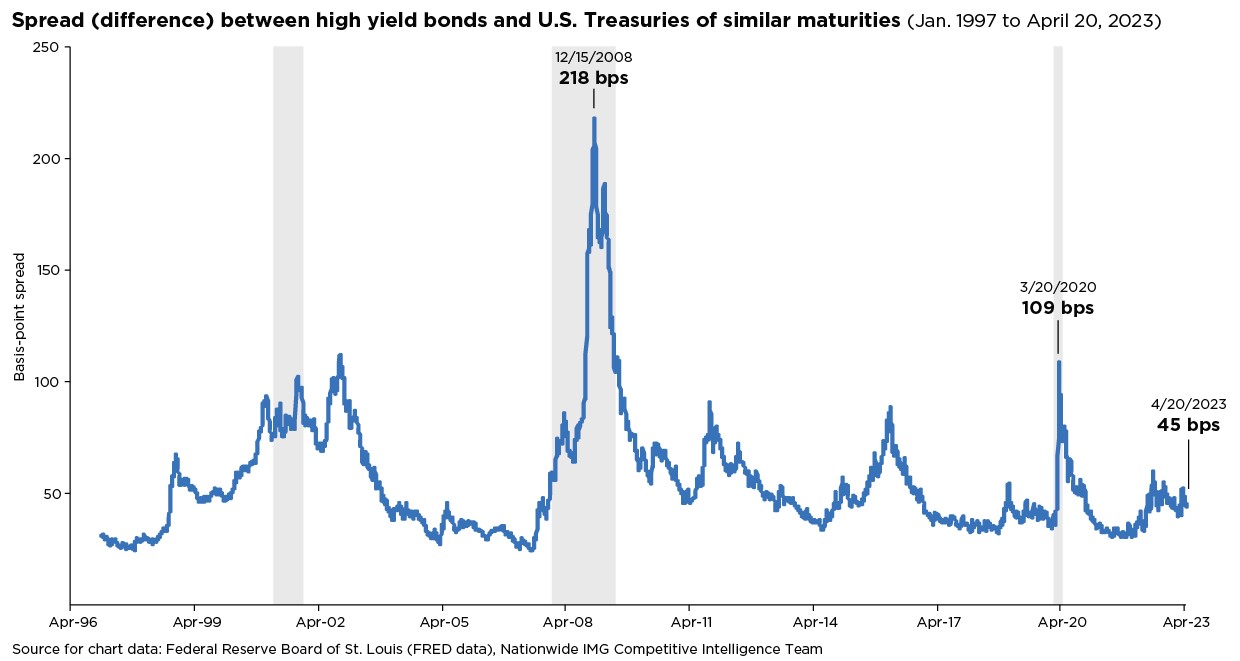 Looking past these recessionary predictions, two key indicators based on yield curve data offer better insight into where the U.S. economy may head in the coming months. However, the picture these indicators paint seems more apparent at best. First, the difference or spread between the 10-year U.S. Treasury yield and the effective Federal funds rate remains deeply inverted, mainly reflecting the bond market's heightened expectation of a looming recession. On the other hand, spreads between high-yield corporate bonds and U.S. Treasuries of equivalent maturities are relatively calm compared to previous recessionary periods. At least when viewed through a credit spread lens, bond investors seem not so panicked about the prospects for an economic slowdown.
The accompanying chart shows that corporate bond spreads across various rating classes are not signaling an imminent recession. Credit spreads track near-term expected market volatility; when spreads are narrow (i.e. when the differences in yields are minor), there's less anxiety about the economy. Credit markets may be underpricing the risk of a recession; however, more substantial corporate balance sheets and better-than-expected earnings may also be soothing investors' nerves.
Investors appear relatively subdued even as recession fears persist. For example, the VIX Index, which gauges stock investors' expectations for future volatility, currently sits at its lowest level since Q4 of 2021. Not only is the equity market showing resilience, with the S&P 500® Index notching weekly gains for five of the past seven weeks, but the credit market is also sending an encouraging message of economic strength. Investors should not turn complacent, however. The recent market calm may present a good window for investors to reassess their risk tolerance.
Sources/Disclaimer
This material is not a recommendation to buy or sell a financial product or to adopt an investment strategy. Investors should discuss their specific situation with their financial professional.

Except where otherwise indicated, the views and opinions expressed are those of Nationwide as of the date noted, are subject to change at any time and may not come to pass.

S&P 500® Index: An unmanaged, market capitalization-weighted index of 500 stocks of leading large-cap U.S. companies in leading industries; gives a broad look at the U.S. equities market and those companies' stock price performance.

S&P Indexes are trademarks of Standard & Poor's and have been licensed for use by Nationwide Fund Advisors LLC. The Products are not sponsored, endorsed, sold or promoted by Standard & Poor's and Standard & Poor's does not make any representation regarding the advisability of investing in the Product.

Nationwide Funds are distributed by Nationwide Fund Distributors LLC, member FINRA, Columbus, Ohio. Nationwide Investment Services Corporation, member FINRA, Columbus, Ohio.

Nationwide, the Nationwide N and Eagle and Nationwide is on your side are service marks of Nationwide Mutual Insurance Company. © 2023 Nationwide
NFN-1448AO