Market remarkably resilient given banking sector challenges
March 27, 2023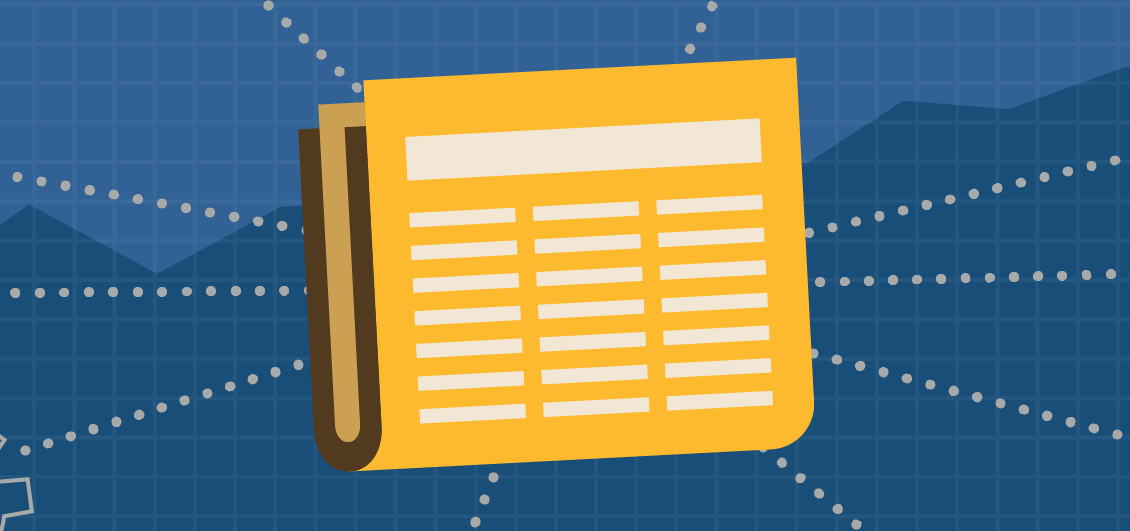 Thoughts
Equity markets look to extend their winning streak to three weeks despite continued uncertainty in the banking sector. Markets have displayed remarkable resilience, with the S&P 500® Index currently showing a modest gain for March and a 4% year-to-date return. While the directional moves recently have been muted, intraday volatility has been elevated, with an average trading range of 2.0% over the past two weeks. The S&P 500 briefly traded at 4,040 following the FOMC announcement but faded by roughly 3% by the end of the week. Bond investors continue to trade with greater emotion than equity investors, with the 2-year Treasury yield now down 1.45% in two weeks, trading 1.40% lower than the Fed Funds rate. Credit spreads are widening, with notable pressure on commercial mortgage-backed securities.
Market disruption has driven investors to safety, with money market funds adding $143 billion in the latest week, the largest since March 2020. Over the past four weeks, money markets have added $300 billion, on par with surges in 2008 and 2020, bringing the total to a record $5.1 trillion. Treasuries have attracted a record $30 billion in the last six weeks. Fund managers remain historically conservative per Bank of America's Global Fund Manager Survey showing asset allocators long cash and short equities. Cash levels rose in March at the fastest pace since last September and remain above average and allocation to equities remains significantly lower than in history. The primary risk identified is a systemic credit event, breaking a trend that saw inflation and global central banks at the top in 22 of the previous 24 months.
If market conditions were what they are now back in 2008, the equity market would have been under severe stress. But today, with a lot of bad news already priced into the market and greater confidence that the Fed won't tolerate large levels of stress, the equity market is showing remarkable resilience. Frankly, this is quite puzzling and any investor who thinks they understand what's going on right now isn't paying attention to the data. Investors should be careful of listening to those who seem to have everything figured out given the number of moving parts and lack of historical precedent.
News
Pressure on the global banks continues, as fears of a contagion weighs on the industry. In the 31-year history of the KBW Bank Index, the 30% decline in March was only exceeded by a 35% loss in January 2009 in the later stages of the global financial crisis. Moody's made comments on the domestic banks this week, noting, "in an uncertain economic environment and with investor confidence remaining fragile, there is a risk that policymakers will be unable to curtail the current turmoil without longer lasting and potentially severe repercussions within and beyond the banking sector." Over the weekend, First Citizens agreed to a deal to take on all the deposits and loans of Silicon Valley Bank, easing contagion concerns.
The Federal Reserve continues to take steps to firm up confidence in the banking system as borrowing from the discount window remained roughly flat this week at $164 billion and the new Bank Term Funding Program jumped sharply to $54 billion from $12 billion last week. Foreign central banks tapped $60 billion from the Foreign and International Monetary Authorities (FIMA) repo facility and the Fed's liquidity swap lines saw growth of $115 million. The reverse repo facility surged by $224 billion, reflecting the requirement for safety and liquidity among investors. This week, the FOMC voted to raise rates by 0.25%, in line with expectations. The statement softened the language around future hikes and made mention of the banking disruption over the last two weeks. The "dot plot" showed little change, with modest upward revisions to the median 2024 dot since December, downward adjustment to GDP growth in 2023 and 2024, and inflation expectations ticked modestly higher. Investors disagree as the Fed Futures curve shows a Fed Funds rate of roughly 1.00% lower than the dot plot.
Lost in the focus on global banking issues were some encouraging economic data. S&P Global PMIs saw better-than-expected numbers for both services and manufacturing, with services (53.8) at the best level in nearly a year. New home sales rose for the third month as mortgage rates retreat, the best streak since 2020, while prices rose 2.5% from a year ago. In Europe and Japan, PMI data surprised to the upside on strength in services. In Japan, core inflation retreated from a 41-year high.
What to Watch
A volatile first quarter comes to an end next week, which could result in volatility around investor positioning. Economic data include consumer confidence on Tuesday, pending home sales on Wednesday, revised GDP on Thursday, and the PCE deflator, personal income and spending, and consumer sentiment on Friday.
Sources/Disclaimer
This material is not a recommendation to buy or sell a financial product or to adopt an investment strategy. Investors should discuss their specific situation with their financial professional.

S&P 500® Index: An unmanaged, market capitalization-weighted index of 500 stocks of leading large-cap U.S. companies in leading industries; gives a broad look at the U.S. equities market and those companies' stock price performance.

S&P Indexes are trademarks of Standard & Poor's and have been licensed for use by Nationwide Fund Advisors LLC.  The Products are not sponsored, endorsed, sold or promoted by Standard & Poor's and Standard & Poor's does not make any representation regarding the advisability of investing in the Product.

Nationwide Funds distributed by Nationwide Fund Distributors LLC (NFD), member FINRA, Columbus, Ohio. NFD is not affiliated with any subadviser contracted by Nationwide Fund Advisors, with the exception of Nationwide Asset Management, LLC.  Nationwide Investment Services Corporation, member FINRA, Columbus, Ohio.

Nationwide, the Nationwide N and Eagle, and Nationwide is on your side are service marks of Nationwide Mutual Insurance Company. © 2023 Nationwide
MFN-0819AO