Market turmoil flips Fed script
March 22, 2023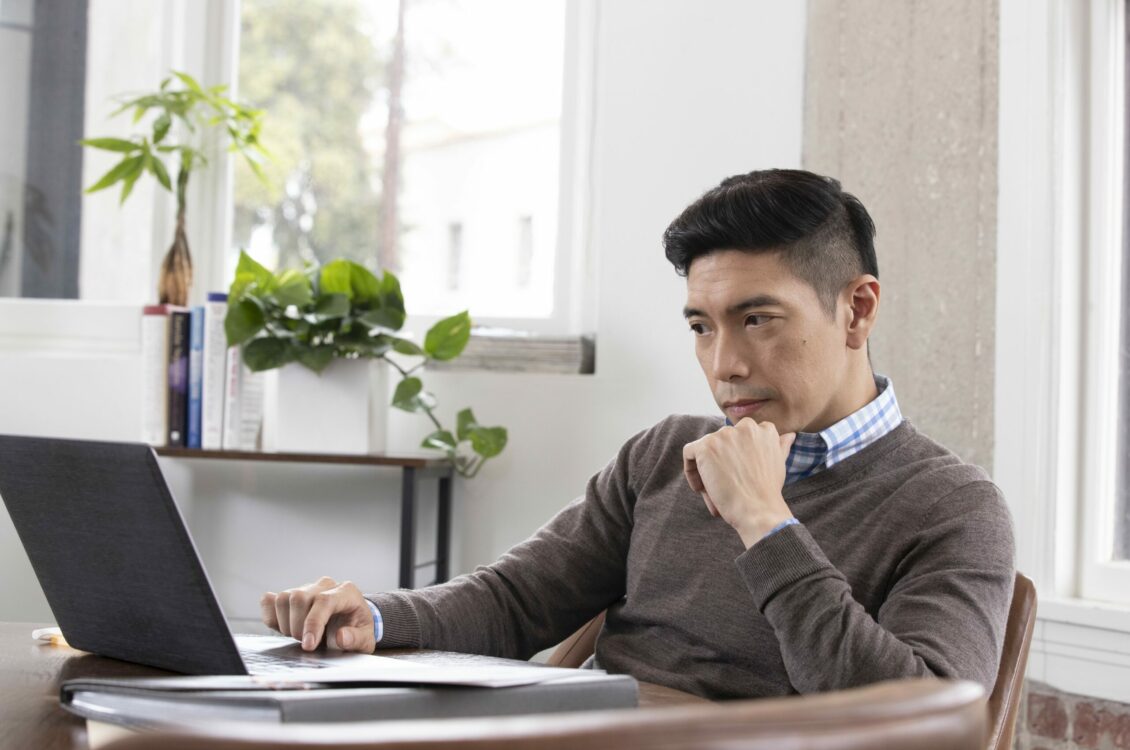 For investors, events in the financial markets over the last two weeks have underscored the importance of preparing for the unexpected. It was only on March 7 when Federal Reserve Chair Jerome Powell suggested the possibility of bigger interest rate hikes if justified by the economic data. Market participants interpreted this as a potential half-point increase in the Fed funds target rate at the FOMC's March 22 meeting. Then, just three days after Powell's statement, the FDIC takeover of Silicon Valley Bank reversed this narrative. Instead of higher rate hikes, expectations shifted to no further rate increases from the Fed. With the subsequent demise of Signature Bank and Credit Suisse, then the wobbling of First Republic Bank, the likelihood of sooner-than-anticipated rate cuts grew.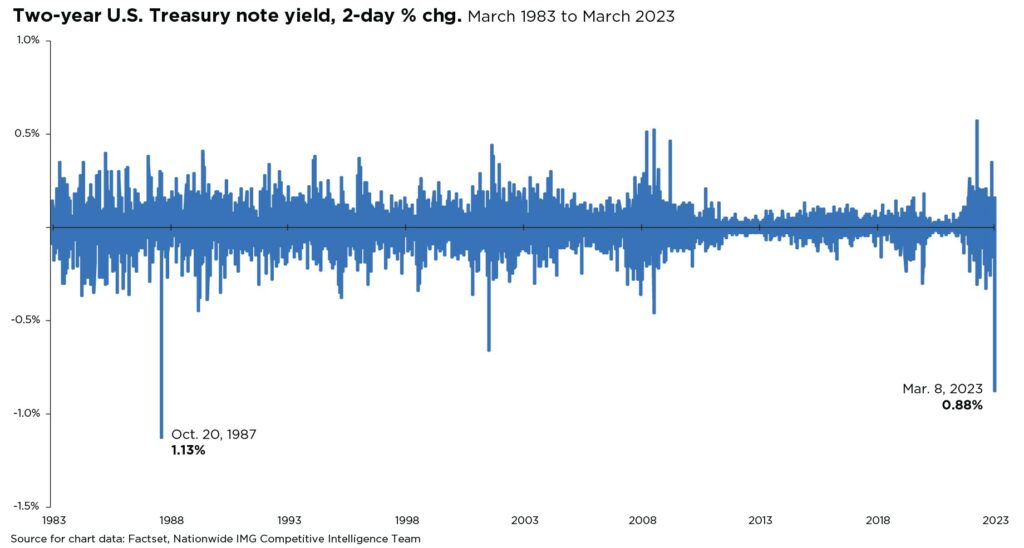 Investors now fear the Fed is stuck in a quagmire. The central bank must balance its objective of controlling inflation while minimizing damage to economic growth and avoiding financial market instability. Still, extreme volatility has roiled U.S. Treasury markets since the current banking crisis began, with falling liquidity and a cloudy outlook for interest rates. The ICE BofAML MOVE Index, a measurement of volatility in the bond market, has surged to levels not seen since 2009.
Fixed income volatility has unsettled equity markets, too. Investors looking to temper their exposure to volatility normally would not consider short-term Treasuries. However, aggressive rate hikes from the Fed and fears of growing bank contagion have created extraordinary volatility for U.S. Treasuries. For example, as of this writing, the yield on 2-year Treasury notes has moved around 0.20% higher or lower for six consecutive days. On March 13, the 2-year Treasury yield suffered its most significant two-day decrease since the catastrophic Black Monday stock market meltdown of October 1987. Since reaching 5.0% on March 8, the 2-year Treasury yield has fallen to under 4.0% as of March 20.
Recent fluctuations in bond yields, especially the 2-year yield, highlight the fickle nature of market sentiment as investors try to grasp the magnitude of the evolving banking crisis and assess the Fed's ability to bring inflation down to its 2% target. For one data point, CNN's Fear & Greed Index is close to its September 2022 lows as fear weighs heavily on investors' minds. Just one month ago, the index was at levels indicating greed.
Uncertainty over what may transpire in the coming weeks, including decisions and announcements from the Fed on whether it will prioritize financial stability or inflation, is likely to challenge investors and dictate market volatility. Either way, investors should always maintain a long-term horizon and not let volatility influence their investment decisions.
Sources/Disclaimer
This material is not a recommendation to buy or sell a financial product or to adopt an investment strategy. Investors should discuss their specific situation with their financial professional.

Except where otherwise indicated, the views and opinions expressed are those of Nationwide as of the date noted, are subject to change at any time and may not come to pass.

Merrill Lynch Volatility Estimate Index: a well-recognized measure of U.S. interest rate volatility that tracks the movement in U.S. Treasury yield volatility implied by current prices of one-month over-0th-counter options on 2-year, 5-year, 10-year and 30-year Treasuries.

Source BofA Merrill Lynch, used with permission. ICE BOFA MERRILL LYNCH IS LICENSING THE ICE BOFA MERRILL LYNCH INDICES "AS IS," MAKES NO WARRANTIES REGARDING SAME, DOES NOT GUARANTEE THE SUITABILITY, QUALITY, ACCURACY, TIMELINESS, AND/OR COMPLETENESS OF THE ICE BOFA MERRILL LYNCH INDICES OR ANY DATA INCLUDED IN, RELATED TO, OR DERIVED THEREFROM, ASSUMES NO LIABILITY IN CONNECTION WITH THEIR USE, AND DOES NOT SPONSOR, ENDORSE, OR RECOMMEND ANY OF ITS PRODUCTS OR SERVICES.

Nationwide Funds are distributed by Nationwide Fund Distributors LLC, member FINRA, Columbus, Ohio. Nationwide Investment Services Corporation, member FINRA, Columbus, Ohio.

Nationwide, the Nationwide N and Eagle and Nationwide is on your side are service marks of Nationwide Mutual Insurance Company. © 2023 Nationwide
NFN-1438AO