Markets calm ahead of a wave of market-moving news
March 06, 2023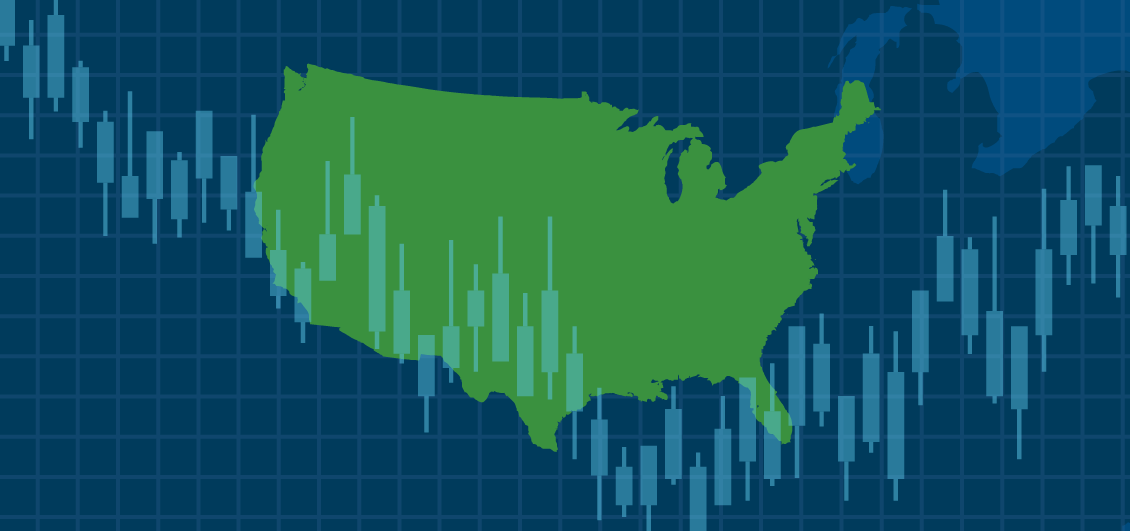 Thoughts
Equity markets delivered a solid gain last week, breaking a two-week losing streak in a period that has seen notably less volatility. Investors were encouraged by a leveling of interest rates as the 10-year Treasury yield fell back below 4% after touching 4.08% on Thursday. Markets were notably risk-on, with a 3% gain in emerging markets, and relative leadership in growth and small caps. The drivers of market movement are similar this year to 2022, including the Fed, interest rates, and inflation, though investors are becoming much less reactive. In 2022, half of all sessions saw directional moves of more than 1%, while this year has seen less than one-in-three.
Equity markets have stalled in a period that can be viewed as the "calm before the storm," as a wave of market-moving events loom in the coming weeks. Fed Chair Powell will deliver his semiannual testimony to Congress this week which may foreshadow the FOMC meeting in two weeks. In between those events is a reading on CPI next Tuesday. Technical factors are supportive, as the S&P 500® Index held the 4,000 level and bounced off the 50-day moving average. Sentiment surveys have turned negative, with the AAII Sentiment Survey showing the worst bull/bear spread since late 2022. Positioning data shows that institutional investors, hedge funds, and retail investors have moved back to the sidelines.
Interestingly, we are seeing institutional and bond investors trade with the emotion historically seen in equity markets with retail investors. Because of that, we believe institutional investors are more likely to come back into the market than retail investors are to go out.
News
Federal Reserve policy will be in focus next week as Chair Powell testifies before Congress on Tuesday and Wednesday of next week. As a preview of the testimony, the Fed released a Monetary Policy report that noted that ongoing hikes are necessary, as they remain committed to the 2% inflation target. This commentary comes before important readings on payrolls Friday and consumer price inflation the following Tuesday. Financial conditions have tightened materially since June, while bond market liquidity is a concern. The Fed Funds futures curve embeds a 31% chance of a 0.50% rate hike on March 22. A month ago, there were 0% odds of a 0.50% hike and a 3% chance of no hike at all. Inflation expectations are to blame, with the 1-year breakeven inflation rate (derived from TIPS) has surged to 3.6% from 1.6% in early January.
Economic data continues to reflect a stronger picture than many economists and strategists predict, with the ISM services index beating estimates at 55.1. Additionally, new orders jumped 2.2 points to 62.6, while prices paid fell to 65.6 and the employment index rose four points to 54. Economists pointed to strong business conditions, improving supply chain issues, easing cost pressures, and a continued strong job market. The Citigroup Economic Surprise Index continues to be solidly in positive territory at 38, a strong reversal from -25 in mid-January. The NY Fed's Weekly Economic Index continue to reflect an economy consistent with 1% real growth, while the Atlanta Fed's GDP Now model predicts growth of 2.3% in the first quarter, while economists forecast growth of just 0.4%.
The housing market continues to show signs of stress, with home prices falling year-over-year for the first time since 2011, and mortgage rates back above 7%, a near 20-year high and double the level from a year ago. This makes the average house purchase payment roughly 50% higher than last year. As a result, mortgage applications fell to a 28-year low, housing affordability is at the lowest level since 1986, and first-time home buyers now represent a record low of 26% of purchases. Commercial real estate is also showing some cracks, with high-profile defaults on commercial mortgage notes this week. Bloomberg notes that $92 billion in office mortgages are maturing this year and $58 billion next year. Brokerage estimates show that 330 million square feet of office space will become vacant by the end of a decade because of remote work. More than 17% of U.S. office supply is currently vacant with an additional 4% available for sublease.
What to Watch
Fed Chair Powell's testimony before Congress will be in focus ahead of the FOMC meeting two weeks later. Economic data is plentiful, including durable goods on Monday, consumer credit on Tuesday, JOLTS job openings on Wednesday, and the monthly payroll report on Friday.
Sources/Disclaimer
This material is not a recommendation to buy or sell a financial product or to adopt an investment strategy. Investors should discuss their specific situation with their financial professional.

S&P 500® Index: An unmanaged, market capitalization-weighted index of 500 stocks of leading large-cap U.S. companies in leading industries; gives a broad look at the U.S. equities market and those companies' stock price performance.

S&P Indexes are trademarks of Standard & Poor's and have been licensed for use by Nationwide Fund Advisors LLC.  The Products are not sponsored, endorsed, sold or promoted by Standard & Poor's and Standard & Poor's does not make any representation regarding the advisability of investing in the Product.

Bloomberg® and its indexes are service marks of Bloomberg Finance L.P. and its affiliates including Bloomberg Index Services Limited, the administrator of the index, and have been licensed for use for certain purposes by Nationwide. Bloomberg is not affiliated with Nationwide, and Bloomberg does not approve, endorse, review or recommend this product. Bloomberg does not guarantee the timeliness, accurateness, or completeness of any date or information relating to this product.

Nationwide Funds distributed by Nationwide Fund Distributors LLC, member FINRA, Columbus, Ohio. Nationwide Investment Services Corporation, member FINRA, Columbus, Ohio.

Nationwide, the Nationwide N and Eagle, and Nationwide is on your side are service marks of Nationwide Mutual Insurance Company. © 2023 Nationwide
MFN-0810AO