Rising bond rates blunt stocks' allure
March 08, 2023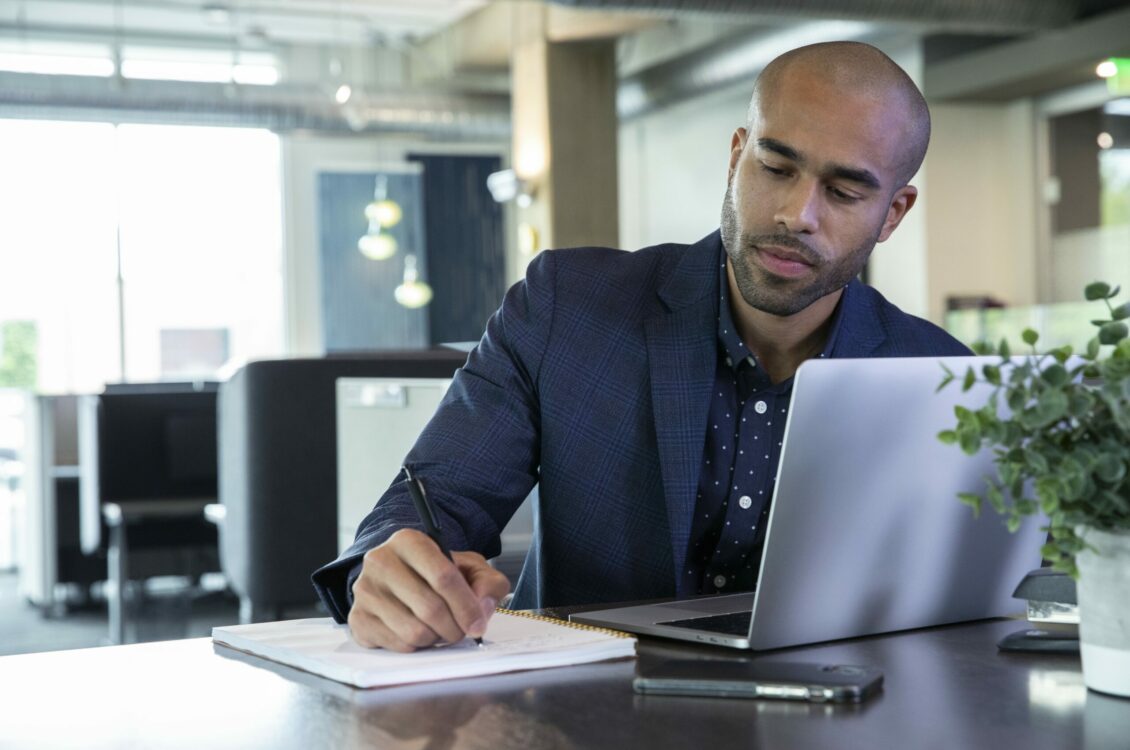 While the recent rise in interest rates has meant higher borrowing costs for households, homebuyers, and businesses, it's also meant higher risk-free bond yields for income investors, who now have a real alternative to equities and less incentive to chase riskier yields. For example, the six-month Treasury bill yields around 5.12% as of this writing – the highest level since 2007. Moreover, the spread between the current six-month Treasury yield and the forward earnings yield of the S&P 500® Index is the smallest since 2001. This is a significant break from the post-Global Financial Crisis era when low bond rates pushed yield-hungry investors into speculative investments and asset classes.
For investors making allocation decisions between stocks and bonds, what does it mean when stocks face greater competition from shorter-term fixed-income investments? According to Strategas, a forward earnings yield for the S&P 500® in the 4-6% range has historically delivered annual returns (CAGR) for the S&P 500, averaging around 5.7% over the next ten years. Likewise, the worst entry point for stocks has tended to occur when the S&P 500's forward earnings yield is under 4%.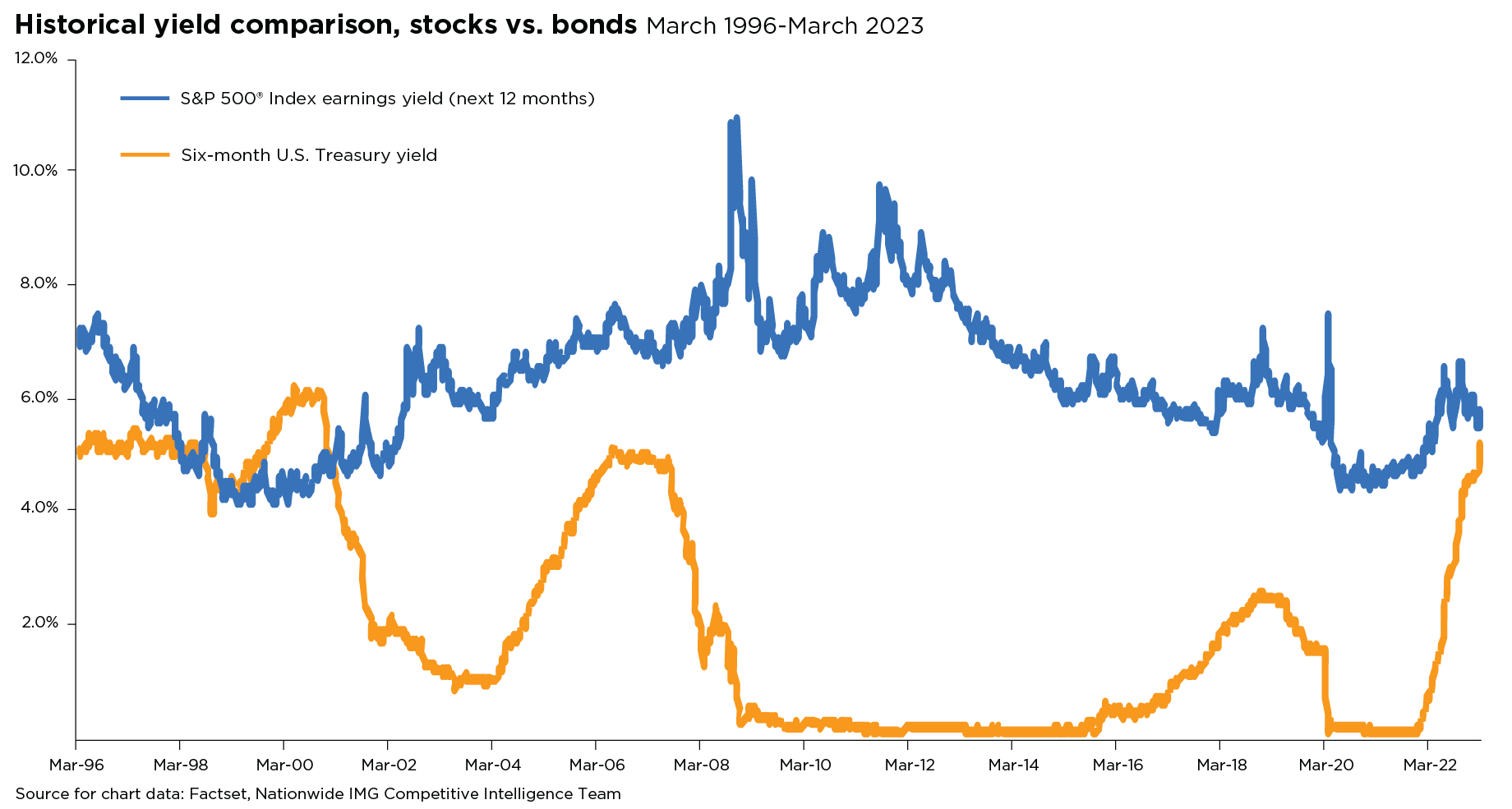 Shorter-term Treasury yields at present levels offer a relatively safe place for investors to park cash and wait for equity opportunities to emerge. At least for now, risk-averse investors no longer have to chase yield in riskier securities. Still, the macroeconomic backdrop could create headwinds that prevent yields from going higher. With inflation becoming sticky, the Federal Reserve may need to slow the economy by maintaining interest rates at "higher for longer" levels. Many economists predict that monetary tightening will likely usher in a recession, although the timing of a slowdown remains uncertain. If a recession does happen, risk-free rates are likely to fall.
Some investors may wonder if higher risk-free rates could impact the demand for stocks and other risk assets, extending the poor equity market returns of 2022 into the current year. In looking at flows into exchange-traded funds (ETFs) last month, Treasuries and cash-like bond ETFs saw significant inflows from investors per Strategas, while the largest outflows occurred in high-yield and investment-grade ETFs. This trend suggests that with higher short-term rates and recent inflation data still running hot, inflows into equity ETFs might remain tepid for some time as investors pursue risk-free assets.
With higher rates reducing the incentive to pursue risky assets, investors should continue to practice diversification and maintain a long-term perspective to help relieve the potential impact of market volatility on their financial plans.
Sources/Disclaimer
This material is not a recommendation to buy or sell a financial product or to adopt an investment strategy. Investors should discuss their specific situation with their financial professional.

Except where otherwise indicated, the views and opinions expressed are those of Nationwide as of the date noted, are subject to change at any time and may not come to pass.

S&P 500® Index: An unmanaged, market capitalization-weighted index of 500 stocks of leading large-cap U.S. companies in leading industries; gives a broad look at the U.S. equities market and those companies' stock price performance.

S&P Indexes are trademarks of Standard & Poor's and have been licensed for use by Nationwide Fund Advisors LLC. The Products are not sponsored, endorsed, sold or promoted by Standard & Poor's and Standard & Poor's does not make any representation regarding the advisability of investing in the Product.

Nationwide Funds are distributed by Nationwide Fund Distributors LLC, member FINRA, Columbus, Ohio. Nationwide Investment Services Corporation, member FINRA, Columbus, Ohio.

Nationwide, the Nationwide N and Eagle and Nationwide is on your side are service marks of Nationwide Mutual Insurance Company. © 2023 Nationwide
NFN-1430AO