Staying resilient when a financial crisis strikes
April 19, 2023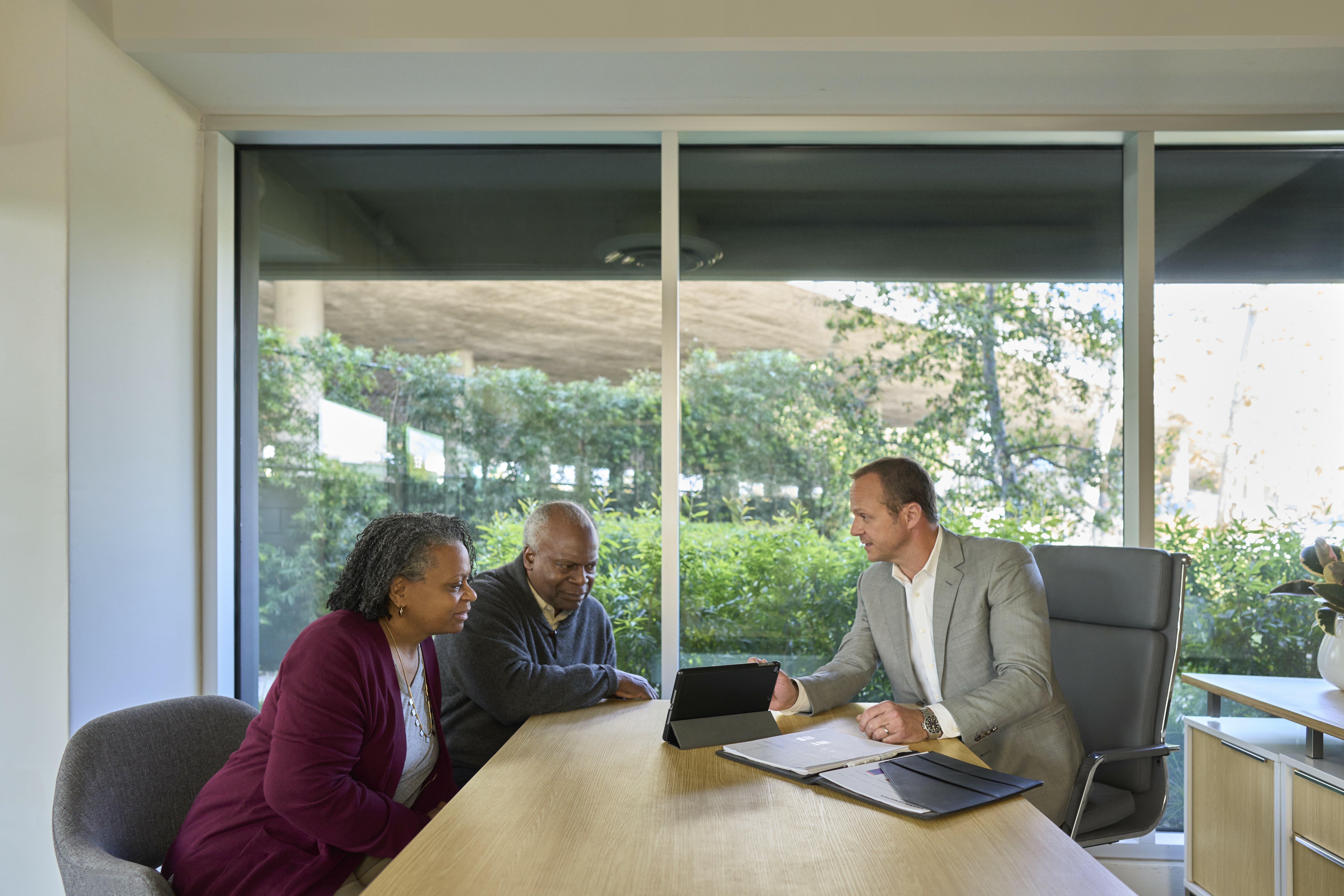 Our recent Advisor Authority survey, powered by the Nationwide Retirement Institute®, found that many investors see a future financial crisis as more of a certainty than a possibility. One-fifth (20%) of investors said they expect to face two or more financial crises in their lifetime, while nearly half (43%) said they expect to face three or more. On top of that, many respondents said they don't believe their finances will survive the next market downturn.
With echoes of the 2008 financial crisis and the COVID recession in 2020 still reverberating, perhaps it's not surprising to see investors bracing for the worst. Recent economic news headlines about higher inflation, rising interest rates, and regional bank failures have only stoked these concerns. It's reasonable for investors to expect a recession in the year ahead, but some of the pessimism among survey respondents may be overblown. For financial professionals, these widespread concerns present an opportunity to connect with clients to revisit their financial plans and help build confidence in their financial future.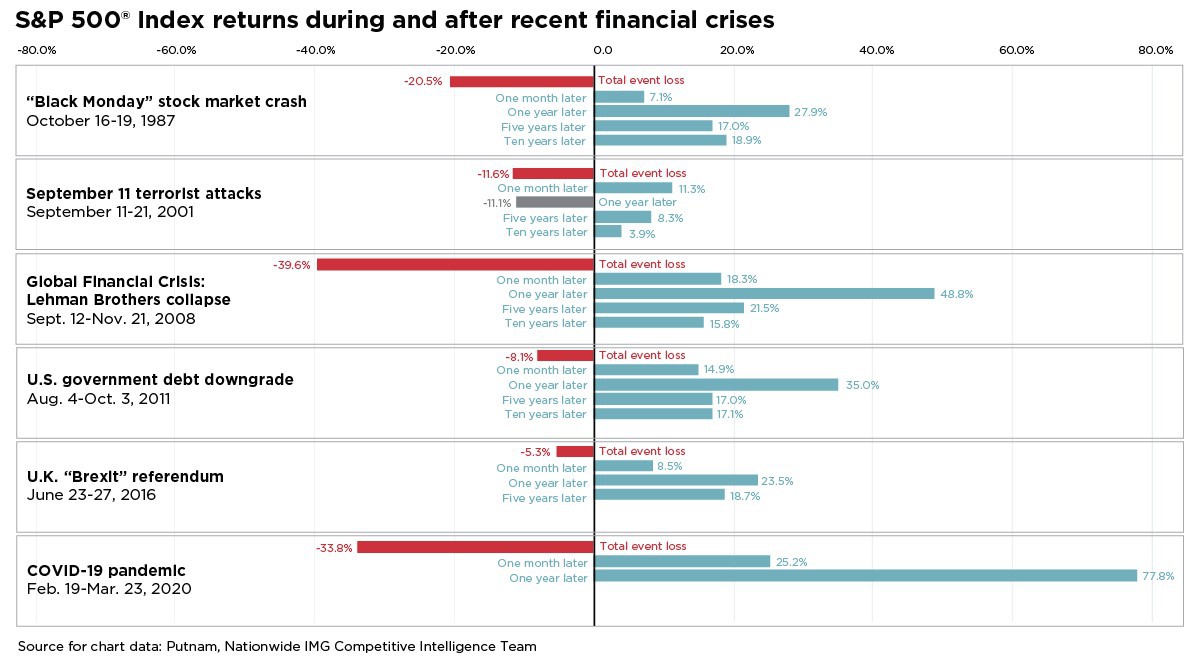 What if, for example, as a financial professional, you present your clients a historical overview of S&P 500® Index performance both during and after past financial crises? As the accompanying chart shows, the losses experienced during significant market crises over the past 40 years have often been far exceeded by the magnitude of market gains after these crises. Investors who panicked and moved to the sidelines due to the volatility experienced in these periods likely did not benefit from the subsequent rebounding. On the other hand, investors who persevered through the turbulence and stuck to their long-term strategy had good opportunities of realizing gains on their investments.
While investors' concerns are justifiable, they also illustrate the value of working with a financial professional, such as in offering proper context for recent market volatility. Staying invested through periods of market difficulty can help investors stay on course toward their long-term financial goals, even during recessions, wars, and economic upheaval. This requires patience and discipline, particularly during periods of uncertainty. Clients can act hastily or make imprudent financial decisions based on fear without guidance from their financial professionals. As a result, these investors may find more difficulty reaching their long-term financial goals. But investors who maintain proper portfolio diversification with a suitable allocation to equities are likely to capture long-term capital appreciation.
Sources/Disclaimer
This material is not a recommendation to buy or sell a financial product or to adopt an investment strategy. Investors should discuss their specific situation with their financial professional.

Except where otherwise indicated, the views and opinions expressed are those of Nationwide as of the date noted, are subject to change at any time and may not come to pass.

S&P 500® Index: An unmanaged, market capitalization-weighted index of 500 stocks of leading large-cap U.S. companies in leading industries; gives a broad look at the U.S. equities market and those companies' stock price performance.

S&P Indexes are trademarks of Standard & Poor's and have been licensed for use by Nationwide Fund Advisors LLC. The Products are not sponsored, endorsed, sold or promoted by Standard & Poor's and Standard & Poor's does not make any representation regarding the advisability of investing in the Product.

Nationwide Funds are distributed by Nationwide Fund Distributors LLC, member FINRA, Columbus, Ohio. Nationwide Investment Services Corporation, member FINRA, Columbus, Ohio.

Nationwide, the Nationwide N and Eagle and Nationwide is on your side are service marks of Nationwide Mutual Insurance Company. © 2023 Nationwide
NFN-1450AO