Tradition meets innovation: annuity products and technology
August 25, 2023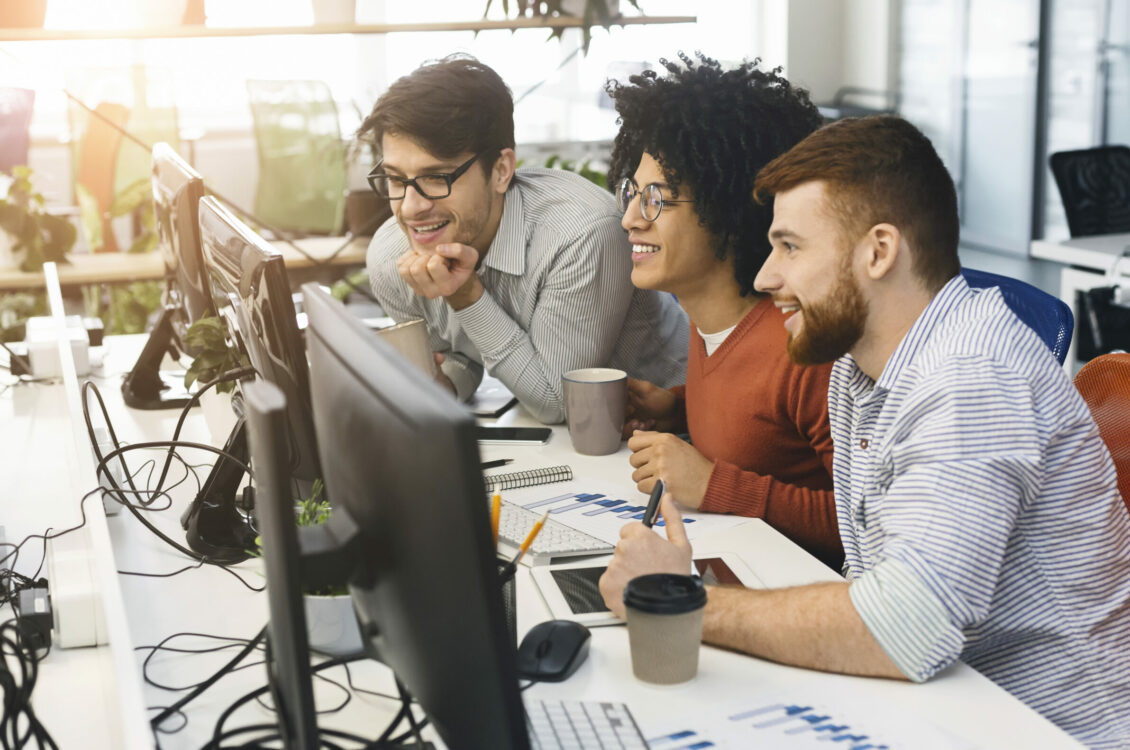 Key Takeaways:
Technology is revolutionizing the way financial professionals serve their clients through wealth management tools.
Clients often hold assets bought at different times from different places, causing challenges in obtaining a true snapshot of a household's assets.
Research shows that leveraging financial technology can lead to better client engagement, retention, and referrals.
The financial services industry has undergone a significant transformation in recent years, with technology revolutionizing the way financial professionals serve their clients. Amidst these changes, clients often hold assets like traditional insurance products that were bought at different times from different places, making it hard to obtain a true snapshot of a household's assets. Despite this, annuity products remain a steadfast part of retirement planning for many clients. Integrating traditional annuity products with cutting-edge technology is creating new opportunities for financial professionals to better serve clients and enhance their retirement planning strategies.
Embracing the Digital Age
In the digital era, you have access to a plethora of tools and software that facilitate financial planning and portfolio management. According to a 2020 InvestmentNews Research survey, nearly 70% of financial advisors have adopted financial planning software in their practices, with the adoption of risk assessment tools at 60%.1
These technologies enable you to create detailed, customized financial plans that incorporate annuity products, considering the diverse assets that clients have acquired from various sources. By incorporating annuities into your tech-driven approach, you can offer your clients the best of both worlds: the time-tested benefits of annuities and the efficiency of modern technology.
Personalized Annuity Recommendations
Technology has made it possible for financial professionals to take a complex array of assets from various sources and accurately analyze their clients' assets. According to a study by the Insured Retirement Institute (IRI), 90% of financial professionals believe that incorporating annuities into clients' portfolios can help meet their income needs in retirement.2
By gathering comprehensive data on clients' finances addressing their ultimate goal for the plan as well as their fears, you can craft highly personalized annuity recommendations that align with your clients' specific needs. This level of customization ensures that they receive tailored advice and solutions that contribute to their overall financial security.
Streamlining the Annuity Process
The integration of technology and annuity products has also streamlined the entire annuity process, making it easier for not only you, but your clients as well.
A 2019 study by LIMRA found that electronic application submissions for annuity products increased by 57% from 2018 to 2019, demonstrating the growing trend towards digitization3. Digital platforms now allow for a seamless experience, from comparing annuity products and reviewing policy terms to completing applications and tracking performance. Increasing efficiency not only saves time but also reduces errors, which ultimately can help you keep your clients happy.
Enhancing Client Engagement and Education
One of the most significant advantages of combining annuity products with technology is the potential for improved engagement and education with your clients.  In general, annuities continue to be popular. According to LIMRA's U.S. Individual Sales Survey, total annuity sales increased 12% year-over-year to $88.6 billion in the second quarter 2023, driven by record-high registered index-linked annuity (RILA) and fixed indexed annuity (FIA) sales.4
So although the interest is there, you can utilize visual aids and interactive tools to better illustrate the benefits of annuities, such as guaranteed income, tax deferral, and longevity protection to your clients. This enhanced understanding helps clients appreciate the value that annuities can bring to their retirement plans, leading to increased confidence in their financial strategies when working with you.
Leveraging Financial Technology for Client Engagement, Retention, and Referrals
Research shows that leveraging financial technology can lead to better client engagement, retention, and referrals. A study by Broadridge found that 63% of financial advisors who use technology reported improved client engagement, while 57% experienced increased client retention, and 47% received more client referrals. This shows to the positive impact that financial technology could have on you and your client interactions 5
Conclusion
As the financial services landscape continues to evolve rapidly with no signs of slowing down, financial professionals can take advantage of new technology to better serve their clients. Amidst this digital transformation, it's important for financial professionals not to lose sight of the lasting value that traditional annuity products provide. Annuities can provide clients with reliable, protected lifetime income, diversification, and tax deferred contributions– benefits that can complement the advantages of cutting-edge financial tools and strategies. As with any financial product, annuities might not be for every client.
By integrating annuity products with technology, you are positioned to offer comprehensive and well-rounded retirement planning solutions for your clients. This powerful combination can help you deliver tailored financial advice, addressing complex client needs and bridging potential income gaps. Furthermore, the incorporation of annuities into technology-driven approaches helps clients better understand the role these products play in their retirement plans and enhances their confidence in you and their financial strategy.
We've entered an increasing market uncertainty and longer life expectancies, the role of annuities in providing financial security for retirees remains significant. As a financial professional, embracing innovative technology and traditional annuity products can help ensure that you're providing your clients with effective retirement planning solutions with a balance of innovation and tradition, you're not only helping your clients reach their financial goals but also strengthening your position as a trusted partner in your clients' journey towards a secure retirement.
NFM-23218AO