When a client has a large expense, consider securities-backed lending
June 27, 2023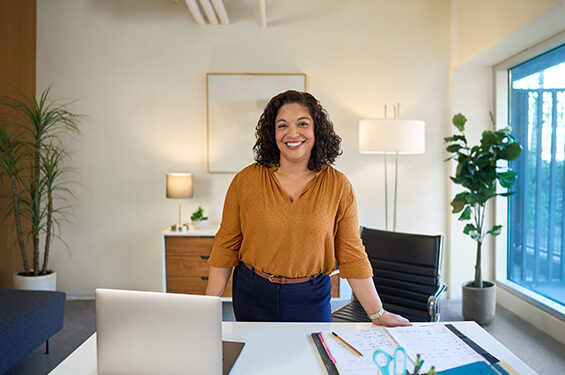 Key Takeaways:
Securities-backed lending, or SBL, can be an attractive alternative to a HELOC, a personal loan or selling assets.
SBL allows clients to borrow against the value of their portfolio while keeping the portfolio intact and working for them.
As a financial professional, you can help clients access the cash they need while keeping assets under management.
When a client faces a large expense—whether a sudden need or a long-planned purchase—there are several funding options that they're likely to consider. These include a home equity line of credit (HELOC), a personal loan, or perhaps liquidating some non-retirement assets such as stocks or bonds.
That client might not be aware of another option: securities-backed lending (SBL). SBL works by using the client's non-retirement portfolio as collateral for a line of credit.
While your clients might not know about SBL specifically, 84% of them expect loan and credit management services from their advisor — yet only 4% receive them.1 So considering the option of SBL to solve for a client's large expense could be an expansion of your practice.
Potential benefits of SBL
Clients borrowing against the value of their portfolio instead of liquidating assets has advantages for both of you: your client avoids the risk of incurring capital gains tax, and you keep the client's assets under management.
Another appealing benefit of SBL from your client's point of view is that holding onto their assets means they can continue to receive benefits such as dividends, interest and appreciation. And if they're eager to leave a legacy to their heirs, preserving the portfolio can be a more thoughtful long-term plan.
Perhaps the most compelling reason that SBL could be a suitable solution is that interest rates tend to be lower than those of a traditional loan—and the cost of funding via SBL usually compares favorably vs. a HELOC, too. Unlike a traditional term loan, most types of securities-backed lines of credit don't have a stated maturity or fixed repayment schedule, giving clients more flexibility to manage the line of credit as they wish.
What SBL can be used for
SBL can be considered for a variety of large expenses, ranging from tax payments to a real estate purchase, from emergency cash to a home renovation. But it should be noted that a securities-backed line of credit cannot be used to purchase additional securities.
Conclusion
Offering SBL can be an opportunity to enhance both your practice and your client relationships. Presenting a securities-backed lending solution might solve your client's need today, and doing so could help deepen your relationship with that client over the long term.
Nationwide offers an SBL solution called Smart CreditSM, which you can learn about here.
Sources/Disclaimer
Nationwide Smart Credit lines of credit are offered by Nationwide SBL LLC. Securities-backed lines of credit might not be appropriate for all parties and carry a number of risks, including but not limited to the risk of a market downturn, tax implications if pledged securities are liquidated, and the potential increase in interest rates. If the value of pledged securities drops below certain levels, parties could be required to pay down the line of credit and/or pledge additional securities. These risks and whether a securities-backed line of credit is appropriate should be considered before proceeding.

Nationwide SBL LLC is neither a FINRA-registered broker/dealer nor an SEC-registered investment advisor. This tool does not constitute investment advice. Please consult your investment and tax advisor(s) before establishing a securities-backed line of credit.

Nationwide and its representatives do not give legal or tax advice. An attorney or tax advisor should be consulted for answers to specific questions.

The purpose of a Nationwide Smart Credit line of credit must be for personal, family or household purposes and not for securities investments or to purchase or carry margin securities, which include (1) stocks that are registered on a national securities exchange, or any over-the-counter security designated for trading in the national market system; (2) debt securities (bonds) that are convertible into margin stock; and (3) shares of most mutual funds.

California: Loans made or arranged pursuant to a California Financing Law license. Delaware: Nationwide SBL is licensed by the Delaware State Bank CCL commissioner to engage in business in this State under license number 035414, which expires 12/31/2023. Maryland: License Number 03-2423. Oregon: License number 1804109. Rhode Island: Rhode Island Licensed Lender. Washington: License number CL-1804109. Smart Credit is not available in Mississippi, Montana, Nevada and Vermont.

Nationwide, the Nationwide N and Eagle and Nationwide Smart Credit are service marks of Nationwide Mutual Insurance Company. © 2023 Nationwide

Nationwide SBL LLC dba Nationwide Smart Credit (NMLS): 1804109 NMLS Consumer Access: nmlsconsumeraccess.org
NFM-23088AO