Economy Symposium: What happens in Jackson Hole should stay in Jackson Hole
August 30, 2023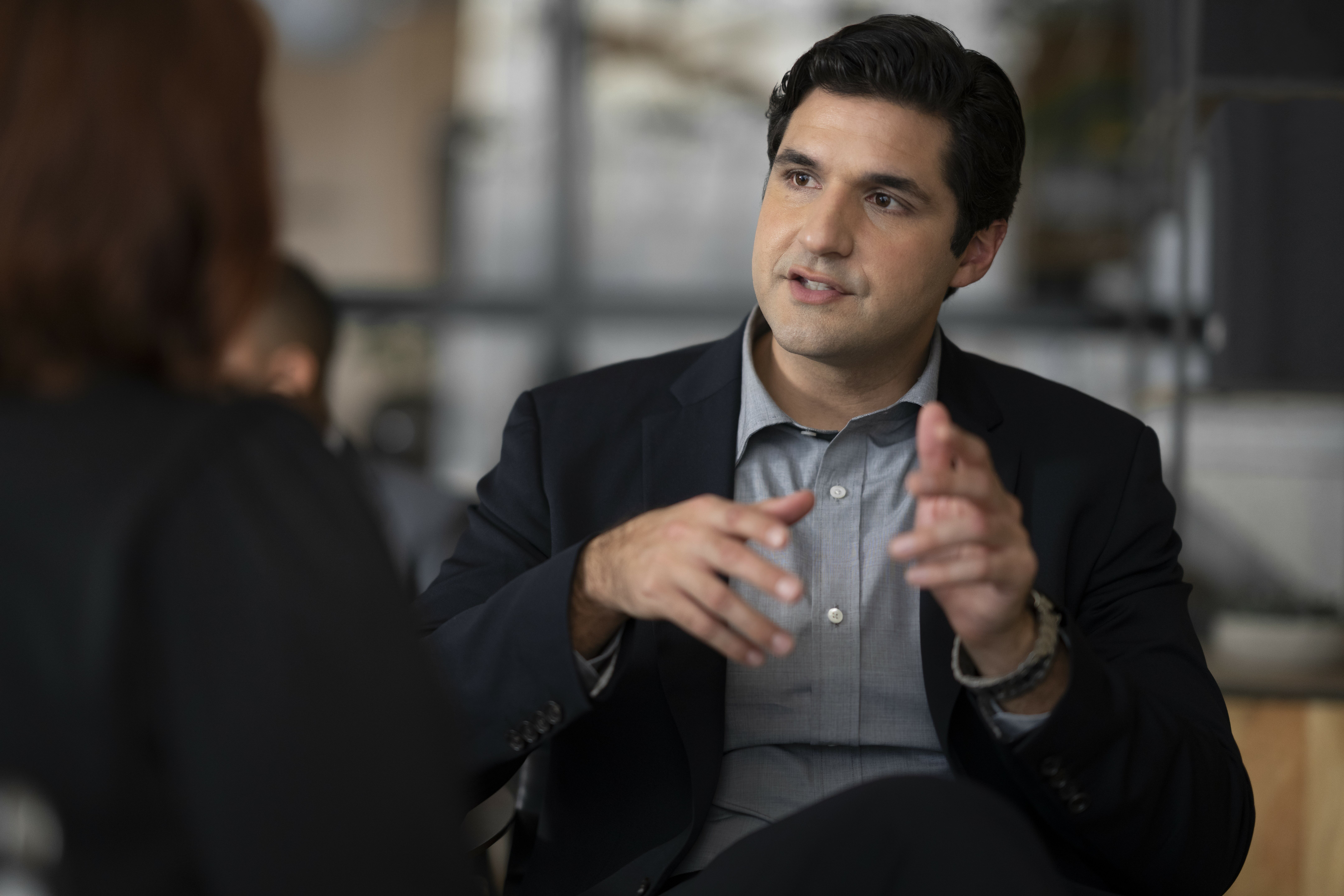 Back in 1978, the Federal Reserve Bank of Kansas City hosted its first Economic Policy Symposium, which that year focused on world agricultural trade—a sleepy topic compared with the broad global agenda of the more recent confabs of central bankers, government offices, economists, academics and the news media. These days, the annual Jackson Hole conference draws the attention of the financial press, investors, and investment firms, all of whom guess at then try to interpret what the pronouncements of symposium speakers, specifically from the Federal Reserve, could mean for the economy and the markets.
In the leadup for this year's Jackson Hole event, the combination of resilient economic data and elevated interest rates led many economists and investors to reassess the "neutral rate" level of the economy, pondering the policy challenges and trade-offs that Fed Chair Jerome Powell might frame his speech. While any public speaking event given by a leading Fed official may attract significant attention in the financial press, investors should avoid making investment decisions solely based on their content. Market volatility, whether due to the Jackson Hole speech or otherwise, may compel investors to make hasty decisions, which often lead to unfavorable outcomes. Trying to time market movements resulting from events like Jackson Hole, FOMC press conferences, or other economic data releases is not a prudent investment strategy.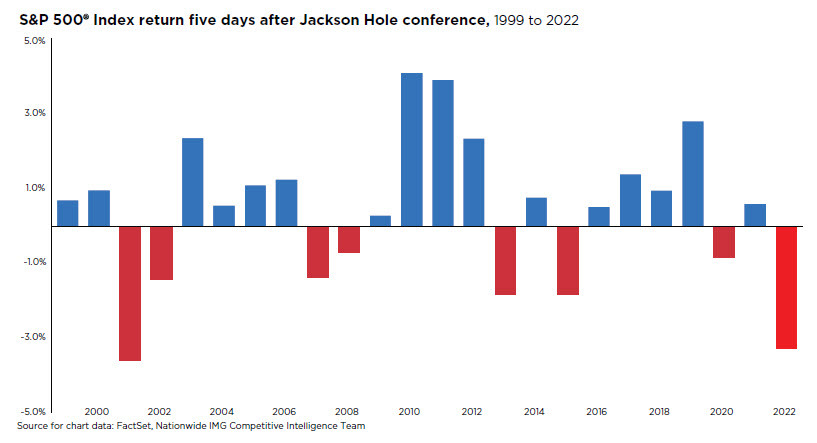 As the accompanying chart illustrates, if an investor were to react to the Jackson Hole speech by selling their stocks, they may miss out on potential gains the following week. Rather than trying to predict or time the market, staying invested and having a well-designed investment plan is essential. Focus on long-term investing rather than timing the market based on speeches by central bankers.
For anyone interested in understanding the key themes from the symposium and the potential implications for the broader economic landscape and financial markets, check out a recent podcast featuring Ben Ayers, Senior Economist at Nationwide Economics, and myself. You can listen to the podcast below.
Citations/Disclaimers
This material is not a recommendation to buy or sell a financial product or to adopt an investment strategy. Investors should work with their financial professional to discuss their specific situation.

Except where otherwise indicated, the views and opinions expressed are those of Nationwide as of the date noted, are subject to change at any time and may not come to pass.

S&P 500® Index: An unmanaged, market capitalization-weighted index of 500 stocks of leading large-cap U.S. companies in leading industries; gives a broad look at the U.S. equities market and those companies' stock price performance.

S&P Indexes are trademarks of Standard & Poor's and have been licensed for use by Nationwide Fund Advisors. The Products are not sponsored, endorsed, sold or promoted by Standard & Poor's and Standard & Poor's does not make any representation regarding the advisability of investing in the Product.

Nationwide Funds are distributed by Nationwide Fund Distributors LLC, member FINRA, Columbus, Ohio. Nationwide Investment Services Corporation, member FINRA, Columbus, Ohio.

Nationwide, the Nationwide N and Eagle and Nationwide is on your side are service marks of Nationwide Mutual Insurance Company. © 2023 Nationwide
NFN-1513AO