Asset prices remain under pressure as Fed stays aggressive
October 05, 2022
Risk assets remained under pressure in the third quarter, as the Federal Reserve continued to aggressively tighten monetary policy and earnings estimates moved lower. Equities and commodity prices fell across the three months while Treasury yields and the dollar moved higher.
Markets are struggling against an increasingly bifurcated macroeconomic backdrop. While the labor market, services consumption, and exports have held up well, residential real estate and spending on goods have slumped. On balance, the data flow continues to suggest an intact but uneven expansion, one at increasing risk as benchmark interest rates are rapidly lifted.
Check out this quarter's insights and commentary about both the economy and the financial markets from our staff of economists and market analysts.
You can also share these perspectives with your clients to help answer questions and inspire greater confidence in the guidance you provide them
Financial Market (highlights)
The equity market decline this year has been unusually large. Pg. 6
This pullback has also come relatively early in the business cycle. Pg. 7
Long-term rates tend to peak prior to fed funds in tightening cycles. Pg. 16
U.S. Economy (highlights)
The economy unusually bifurcated. Pg. 26
Fed pivots come rapidly. Pg. 27
Key coincident indicators are still growing. Pg. 33
Bonus Material: Go beyond the pages of the quarterly NMI
In this podcast, Nationwide's Deputy Chief Economist Bryan Jordan shares additional perspective on the quarterly NMI, including:
What is causing the current decline in the financial markets?
Are we in a recession now, or are we close?
What economic indicator should we be watching ahead of the next recession?
Where is our economy now and what's the outlook for the year ahead?
Hear the interview as you read the NMI:
See our insights for the economy and financial markets: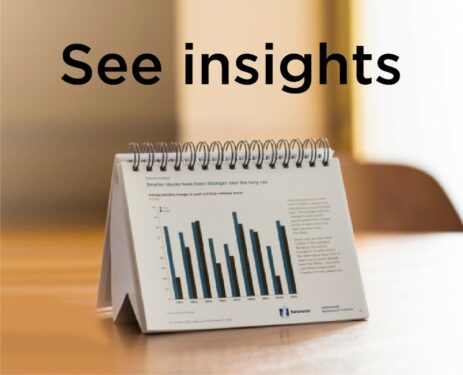 NFM-13126AO.37