Core inflation rises to new peak and retail sales have flatlined
October 17, 2022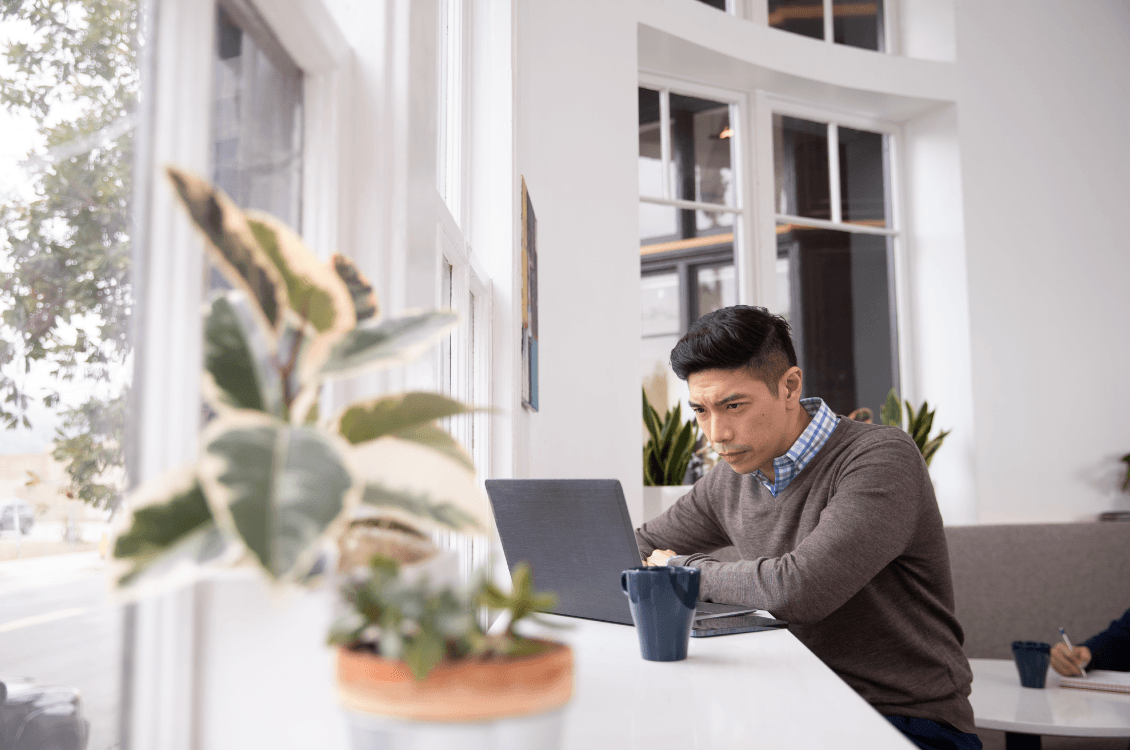 Cost pressures remained strong in September, offsetting optimism that inflation would begin to decelerate in response to supply chain healing and sharp Fed tightening. Retail sales were flat in September, extending the weaker trend in consumer activity seen in recent months as higher prices and rising interest rates force cuts by many households.
Key Takeaways:
What we learned last week: (pg. 1)
Prices excluding food and energy reaccelerated over August and September with annual core inflation climbing to the fastest pace since 1982.
Total retail spending was flat from June to September as households broadly cut back on expenses in response to high inflation.
What we're watching this week: (pg. 2)
Industrial output for September should continue to receive a boost from faster automobile and natural gas production. Low vehicle inventory continues to hinder sales and keep prices elevated. Additional production will lighten the burden on the household wallets and add to manufacturing growth. Higher natural gas activity should boost total utility output as producers aim for higher production with prices elevated.
Housing starts surged in August, led by multifamily units, but should fall back in September. Building permits have dropped off sharply, especially for single-family builds. Homebuilder sentiment (see below) remains low as higher interest rates have reduced purchasers' enthusiasm for new construction, dampening estimates for total construction activity over the rest of the year. Still, the healthy jobs market and lower raw material prices should aid homebuilders despite the plunge in demand.
Existing home sales are forecasted to drop for the eighth consecutive month in September. Last month's reading is expected to be down 30 percent from January's peak. Mortgage rates continue to climb with the 30-year fixed rate at nearly 7.00 percent, considerably hurting affordability. Still, lower sales have a silver lining with inventory growing — the number of existing homes for sale in September should climb to the highest level in two years.
View our informative commentary on the economy and financial markets – and find out what we're watching for the week ahead: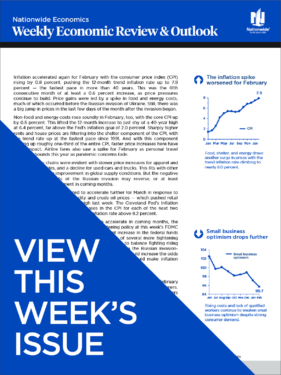 Disclosure:
The information in this report is provided by Nationwide Economics and is general in nature and not intended as investment or economic advice, or a recommendation to buy or sell any security or adopt any investment strategy. Additionally, it does not take into account any specific investment objectives, tax and financial condition or particular needs of any specific person.
The economic and market forecasts reflect our opinion as of the date of this report and are subject to change without notice. These forecasts show a broad range of possible outcomes. Because they are subject to high levels of uncertainty, they will not reflect actual performance. We obtained certain information from sources deemed reliable, but we do not guarantee its accuracy, completeness or fairness.
Nationwide, the Nationwide N and Eagle and Nationwide is on your side are service marks of Nationwide Mutual Insurance Company. © 2023 Nationwide.
NFM-9898AO.7
NFM-9898AO.7