Replay: Simplifying the big questions clients are asking now
June 15, 2023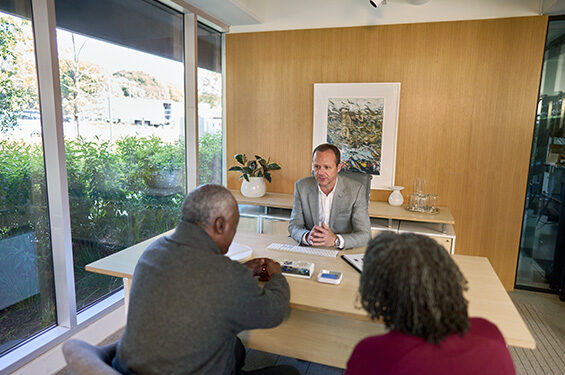 Things are as complicated as ever for financial professionals and their clients. That's why at Nationwide Financial, we gather and share insights from our in-house thought leaders to help simplify what's happening in the economy to help financial professionals shed light on potential opportunities in the financial markets.
Investors have a lot on their minds these days—Are we headed for recession? What will inflation do to my savings? So, it's not surprising to see many are feeling anxious or pessimistic about their financial futures.
Our latest investor survey shows widespread concern about an economic slowdown and growing uncertainty about their ability to meet their retirement goals.
Recently, I sat down for an informative discussion with two of Nationwide's thought leaders on the economy and the markets—Kathy Bostjancic, Nationwide's Chief Economist, and Mark Hackett, Chief of Investment Research at Nationwide Financial. Our LinkedIn Live discussion covered topics, ranging from insights on inflation, a potential recession and market trends, to their takes on the Federal Reserve's latest announcement on interest rates.
Watch a replay of our discussion here.
Sources/Disclaimer
This material is not a recommendation to buy or sell a financial product or to adopt an investment strategy. Investors should discuss their specific situation with their financial professional.

Survey methodology: Nationwide partnered with Edelman Data & Intelligence to conduct a 15-minute online survey among a sample of 2,000 nationally representative adult consumers between March 30 and April 13, 2023. As a member in good standing with The Insights Association as well as ESOMAR Edelman Data and Intelligence conducts all research in accordance with local, national, and international laws as well as in line with all Market Research Standards and Guidelines.

The information provided by Nationwide Economics is general in nature and not intended as investment or economic advice, or a recommendation to buy or sell any security or adopt any investment strategy. Additionally, it does not take into account any specific investment objectives, tax and financial condition or particular needs of any specific person. The economic and market forecasts reflect our opinion as of the date of this report and are subject to change without notice. These forecasts show a broad range of possible outcomes. Because they are subject to high levels of uncertainty, they will not reflect actual performance. We obtained certain information from sources deemed reliable, but we do not guarantee its accuracy, completeness or fairness.

Except where otherwise indicated, the views and opinions expressed are those of Nationwide as of the date noted, are subject to change at any time and may not come to pass.

Nationwide Funds are distributed by Nationwide Fund Distributors LLC, member FINRA, Columbus, Ohio. Nationwide Investment Services Corporation, member FINRA, Columbus, Ohio.

Nationwide, the Nationwide N and Eagle and Nationwide is on your side are service marks of Nationwide Mutual Insurance Company. © 2023 Nationwide
NFM-23078AO