Using social media to drive business results for your practice
September 26, 2022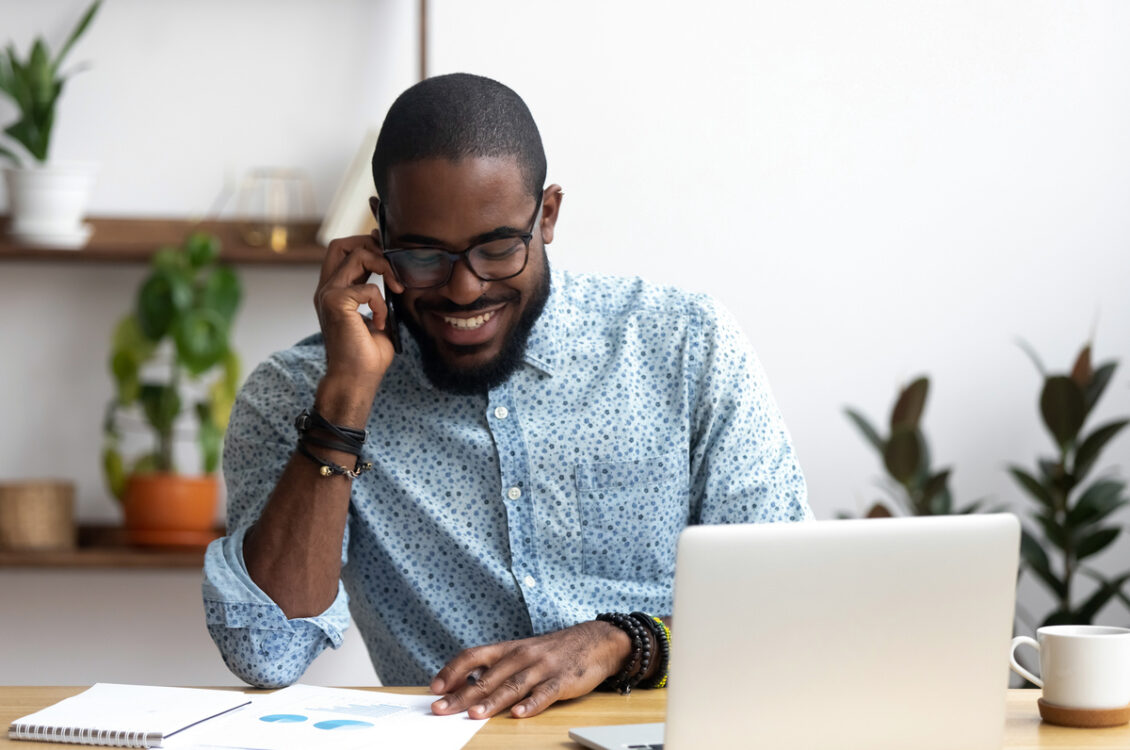 Key Takeaways:
Social selling is a great way to gain new clients, reach sales goals, and build relationships with existing clients online.
Strategy is important when social selling on any platform—what and when you post makes a difference!
There are many tools available to you to help get started selling online. Many design tools to create images and videos can be downloaded for free, and marketing tools are available to help simplify content creation.
Social selling is the art of leveraging your social network online to help build trusted relationships and achieve sales goals. Many of the big social platforms including LinkedIn, Facebook, and Twitter are free to sign up, so there isn't any overhead to get started. Plus, results can be impressive: research shows that 92% of financial advisors who use social media for business say that it has helped them gain new clients.2 With many businesses moving online during the COVID-19 pandemic, the progression towards building and cultivating relationships online has quickened. You can take advantage of this shift by building your own online brand and utilizing social selling.
Why social selling?
In an increasingly virtual world, social media presents an excellent business opportunity for financial professionals. Social media provides you the ability to engage and interact with potential and existing clients quickly and efficiently. According to Hearsay's 5 Pillars of Social Selling ROI, advisors were 7x less likely to be called if they did not have a complete social profile3. Think of your social profile as an online business card—you want to make sure it's optimized to present yourself in the best light.
In addition to helping build a reputation and engaging with clients, research found that advisors who use social media outsell their peers who don't.4 Social selling also allows you to glean important insights from data that wouldn't otherwise be available. LinkedIn, Facebook and Twitter have analytics pages that allow users to see how their content performs. Metrics like reach (how many individual people saw the content), impressions (how many times the content was viewed), and various demographic breakdowns can help you further analyze your audience. These insights can help further build your brand and hopefully result in more sales and increased client satisfaction.
Social strategy is more than meets the eye
Social selling takes a bit more effort than just creating an account and posting occasionally. To fully leverage your potential on social media, you should utilize a strategy personalized to your goals and needs. Before sending out your first posts, here are 10 tips to consider when building a social selling strategy:
Check your firm's social media policy—you'll need to adhere to company policies online.
Determine your audience—it's important to outline who you're trying to reach and why.
Branding—your posts should have a cohesive look and feel, while staying authentic to who you are.
Platform choice—pick a platform that best aligns with your audience goals. Do you primarily serve older clients? Try Facebook. Interested in younger generations? LinkedIn and Twitter are a good place to start.
Be compliant—be a trusted advisor and follow all financial industry laws and regulations.
Listen, engage, and be authentic in your online interactions to build your network.
Don't pitch—some platforms will prioritize other content over anything too sales-based. Instead, you can build your reputation as a trusted expert online.
Cadence—how often can you post? Set a realistic goal for yourself and be consistent.
Planning—utilizing content calendars and scheduling posts can help you plan content in advance.
Utilize video as much as possible—native video content generally performs the best across all platforms.
What you should know about the social media algorithm
In general, social networks have prioritized pushing friends and family over business posts, so it's usually in your best interest to avoid direct selling or overly sales-oriented content. The goal with many social selling platforms is to become a trusted expert so that when a client does need a financial professional, they come to you first. Posts that offer friendly advice, share interesting industry news, or give an interesting or new take on popular topics are all ways to engage an audience without offering a sales pitch.
The algorithm typically favors new (not recycled) posts that get interaction quickly after being posted. Once you become more comfortable with posting and branding yourself online, you can experiment with hashtags to further hone your strategy. As mentioned above, native video content continues to perform the best on social platforms, so whenever possible, utilize video above static posts.
Getting started
Depending on your audience and sales goals, LinkedIn, Facebook, and Twitter can be good platforms to start with, LinkedIn being a top choice in the industry. LinkedIn is a great platform to begin social selling because it has the best Search Engine Optimization, or SEO, of any platform; if someone searches your name online, your LinkedIn profile is likely to show up on the first page of Google. LinkedIn also has a robust search option within the platform itself, allowing you to search people by name, business title, and more. Twitter and LinkedIn are both good options for clients looking to engage younger customers, whereas Facebook is generally a space to engage with an older demographic. Thinking through your own strategy—namely your audience—and letting that guide your social selling journey is a great place to start.
There are many online tools available to help you get started on social media. Design tools for graphics and videos can be found online for free, and some social platforms offer in-app editing tools as well. Utilizing a design software can help you create branded images and other graphics to use in your posts.
Sources
3

"5 Pillars of Social Selling ROI," Hearsay
NFM-22385AO