How to discuss 5 common myths about annuities with your clients
August 28, 2023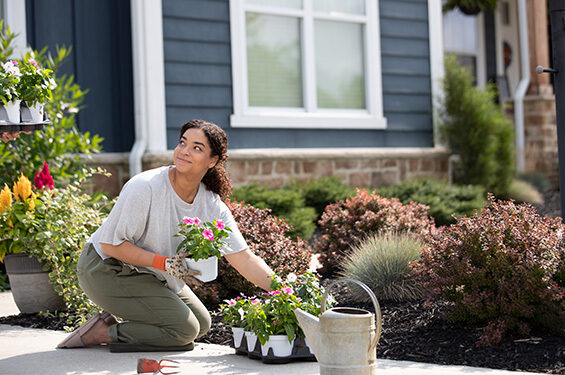 Key Takeaways:
Some common myths about annuities are that they're too expensive, that certain types aren't a good option in today's market, that annuities are only for a specific type of person, or that there's a right and wrong time to purchase.
Dispelling these myths can help your clients decide if investing in an annuity will help their retirement income planning and financial strategy.
Turbulent markets and their impact on retirement accounts are weighing heavy on investor's minds. They're looking for guidance and assurance that their investments will be safe regardless of what happens. Annuities can be a good option for clients in this current environment because they're meant to be long-term products and can offer steady growth over time.
The US life and annuity sector is also one of the most highly rated and stable sectors, with 91% of the rated companies in the AA or A categories, according to the S&P Global.1 However, some investors may be wary because of misconceptions they have around annuity products. Below, we'll dispel some of the biggest myths about annuities, and how you can talk to your clients about these products.
Myth 1: Annuities are too expensive
It's no secret that traditional pension plans have become rarer. As a result, retirement planning is falling more on clients individually. As a financial professional, you can help them protect their investments from market volatility—and depending on the options and fees, you may be able to find a product that works for their budget. Since annuities function as an insurance product, although some may have underlying investment options tied to the markets, they also offer guaranteed income and features that offer protection during market fluctuations. You can help clients understand various annuity options and the fees associated with each one, including the level of downside protection and income guarantee they get in exchange for these additional fees. Discussing the fees associated with annuities shouldn't scare your clients away—you can assure them that while there are many types of annuities, you can help find a product that's right for them.
Myth 2: Fixed annuities are the best option in today's market
Yes, market conditions continue to drive investor demand for annuities, especially fixed annuities.2 As interest rates have risen, annuity carriers have also been able to offer increasingly competitive features on fixed annuities, but also variable and registered index-linked annuities too.  Variable annuities (VAs) with living benefit riders have seen increased growth payout rates. VAs can also offer more investment portfolio flexibility depending on your client's needs; some will want greater potential for growth with the added benefit of a guarantee. Registered index-linked annuities (RILAs) will also continue to attract investor clients who are seeking greater returns on their investment and are willing to accept some downside risk.
Myth 3: Annuities are only for older, wealthy individuals
People who own annuities do tend to be more affluent and closer to retirement age. However, according to recent data, that could be changing. The Alliance for Lifetime Income found over a quarter (26%) of consumers ages 45 to 54 are interested in purchasing an annuity as part of retirement plan income. Variable annuities (VAs) can help clients reach different goals depending on their age. For clients in their 40s and 50s, a VA can help with accumulation, and for those just about to or entering retirement, annuities can be used for income. As you may know, a 401(k) just may not be enough to save for retirement anymore, and annuities can help give your clients a leg up. Annuities can also help clients who are in the last years of their lives by using an annuity for legacy planning.
Myth 4: There's a right and wrong time to purchase an annuity
In any economy, and at all stages of life, annuities can provide your clients with protection and guaranteed income. Annuities can help them prepare to navigate adversity in the future, which is impossible to predict. Having the opportunity to participate in a portion of equity market gains while having limits on market losses can be appealing—especially as we deal with rising inflation. A VA with a built-in guarantee allows for growth while providing investors the comfort they need.
Annuity solutions can be tailored to unique goals and circumstances, meaning that high earners or clients with a high net worth, who can max out qualified plans, may want to take advantage of contributions through Investment only variable annuities. Fixed indexed annuities can help guarantee that investor clients will not lose any of their investment or credited earnings due to the performance of underlying indexes, offering more flexibility when navigating challenging markets. VAs allow consumers to invest in sub-accounts, like those in a 401k. Sub-accounts can help an annuity's growth keep up with, and sometimes outpace inflation.
Myth 5: Once you invest in an annuity, you're stuck with that option
Although it's true that in the past some annuity providers locked in products and beneficiaries upon purchase, annuities have evolved to be more client-friendly. Most annuities now include free withdrawal provisions, which allow contract owners the ability to withdraw a designated portion of their funds – often 10 percent each year – without incurring a surrender charge. Others have waivers that allow access to account values without penalties if triggering events occur, like hospital stays, nursing home admissions, or terminal illnesses, to name a few. This can be a great conversation starter for clients who shy away from annuities due to the lack of flexibility.
Conclusion
Once you're able to speak to the various myths about annuities, your clients should feel more comfortable and confident in deciding if annuities are right for them and their financial goals. Although annuities won't fit into all financial plans, they can be beneficial to all types of clients, in any economy, and at all stages of life.
NFM-23179AO