Stocks offer another lesson in long-term investing
June 21, 2023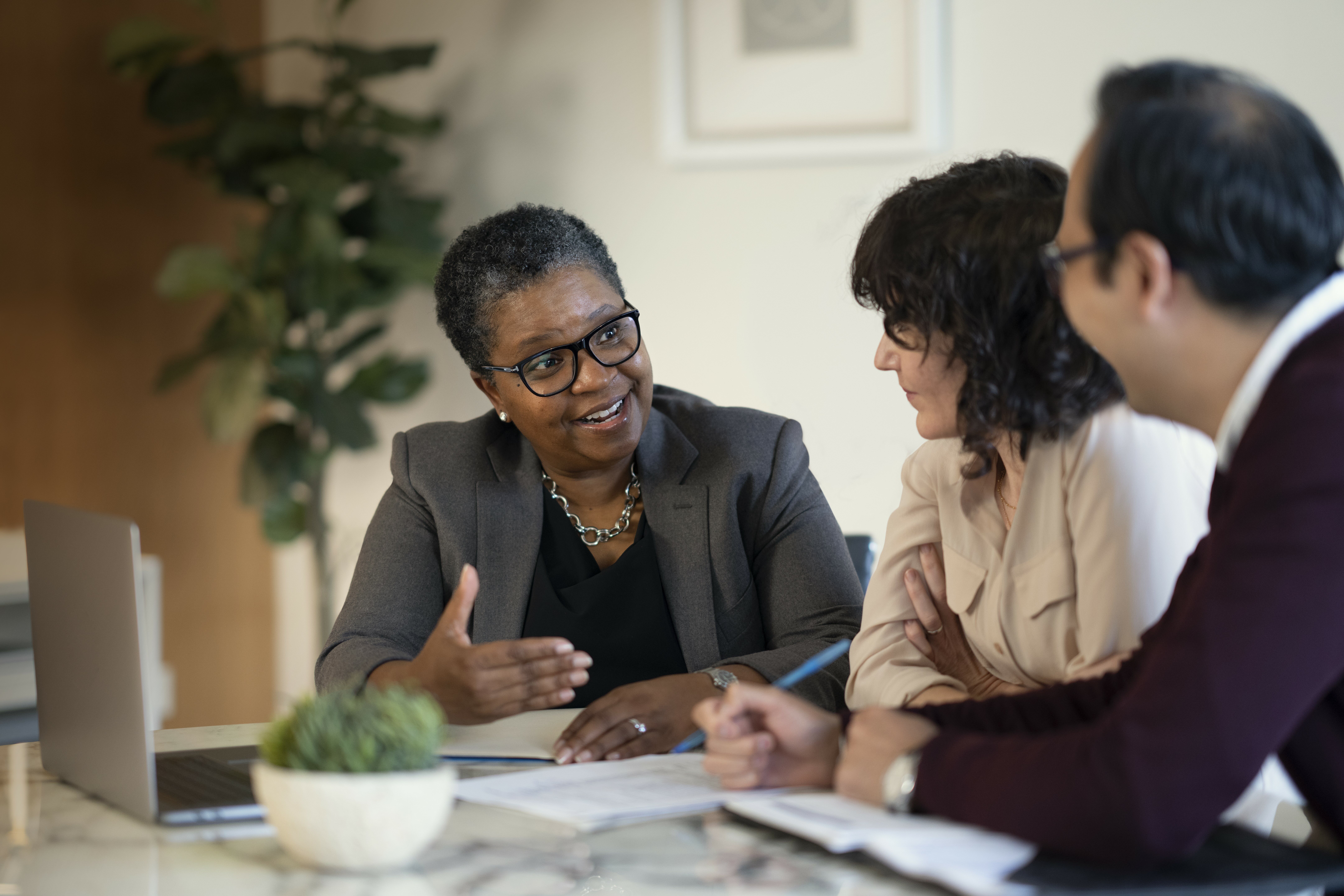 Over the past several years, retirement investors have had plenty to worry about, from the outbreak of COVID-19 in 2020 to the spread of new coronavirus variants and tenuous trade relations with China in 2021 to the Ukrainian conflict in 2022. So far this year, there's been no let-up in reasons for retirement investors to worry; a potential recession, Federal Reserve policy changes, rising interest rates, and persistent inflation, to name the more prominent concerns. The uncertain nature of these factors drives much of the volatility we've seen in markets recently. Volatility, in turn, often contributes to higher fear and anxiety for retirement investors.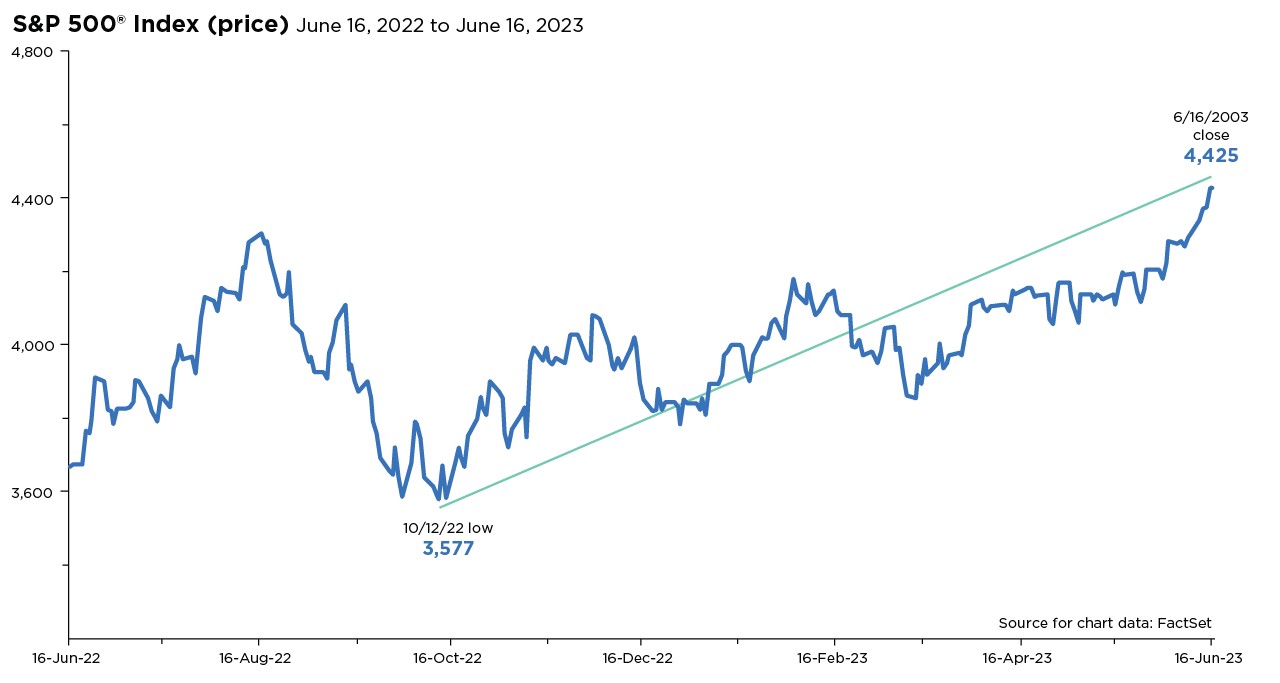 According to a recent Advisor Authority survey powered by the Nationwide Retirement Institute, many investors close to retirement age are adjusting their retirement plans – not to retire sooner or later. Our survey found that one-quarter of pre-retirees (age 55-65) plan to retire later. Another 15% are unsure if they'll even retire. Some of the more common reasons pre-retirees gave for delaying retirement include worries about inflation (60%), economic recession (46%), market volatility (36%), and taxes (23%).
Investors of any age should avoid making impulsive financial decisions because of gloomy economic forecasts or fears of market volatility. Emotional decisions are likely to be detrimental in the long term and could affect an investor's retirement plan, regardless of the rationale behind the decisions.
The current stock market rally offers a prime example of the importance of staying invested and avoiding emotional, financial decisions. On June 8, the S&P 500® Index closed at 4,293, marking an impressive rally of just over 20% from its value on October 12, 2022. That day will likely be noted as the low for the S&P 500 since the beginning of the 2022 bear market. If that's the case, the S&P 500 would have been in bear market territory for around 248 trading days last year. It took approximately 164 trading days from the October 12 low for the S&P 500 to emerge from that bear market.
Any investor who acted on last year's prevailing pessimism and pulled out of the market missed this 20% rebound. This is where the guidance of a financial professional or a financial advisor becomes valuable. There's too much uncertainty around timing the tops and bottoms of market swings and too much for investors to risk trying to do so, especially those nearing retirement. Instead, prudent investing strategies such as diversification, dollar-cost averaging, and staying invested through different market cycles are all key to long-term investment success. A financial plan that's built around these strategies with the guidance of a financial advisor can help investors avoid the pitfalls of emotionally motivated, poorly-timed investment decisions.
Sources/Disclaimer
This material is not a recommendation to buy or sell a financial product or to adopt an investment strategy. Investors should discuss their specific situation with their financial professional.

Except where otherwise indicated, the views and opinions expressed are those of Nationwide as of the date noted, are subject to change at any time and may not come to pass.

Nationwide partnered with Edelman Data & Intelligence to conduct a 15-minute online survey among a sample of 2,000 nationally representative adult consumers between March 30 and April 13, 2023. As a member in good standing with The Insights Association as well as ESOMAR Edelman Data and Intelligence conducts all research in accordance with local, national, and international laws as well as in line with all Market Research Standards and Guidelines.

S&P 500® Index: An unmanaged, market capitalization-weighted index of 500 stocks of leading large-cap U.S. companies in leading industries; gives a broad look at the U.S. equities market and those companies' stock price performance.

S&P Indexes are trademarks of Standard & Poor's and have been licensed for use by Nationwide Fund Advisors LLC. The Products are not sponsored, endorsed, sold or promoted by Standard & Poor's and Standard & Poor's does not make any representation regarding the advisability of investing in the Product.

Nationwide Funds are distributed by Nationwide Fund Distributors LLC, member FINRA, Columbus, Ohio. Nationwide Investment Services Corporation, member FINRA, Columbus, Ohio.

Nationwide, the Nationwide N and Eagle and Nationwide is on your side are service marks of Nationwide Mutual Insurance Company.

© 2023 Nationwide
NFN-1481AO