What comes after the Fed pauses rate hikes?
May 04, 2023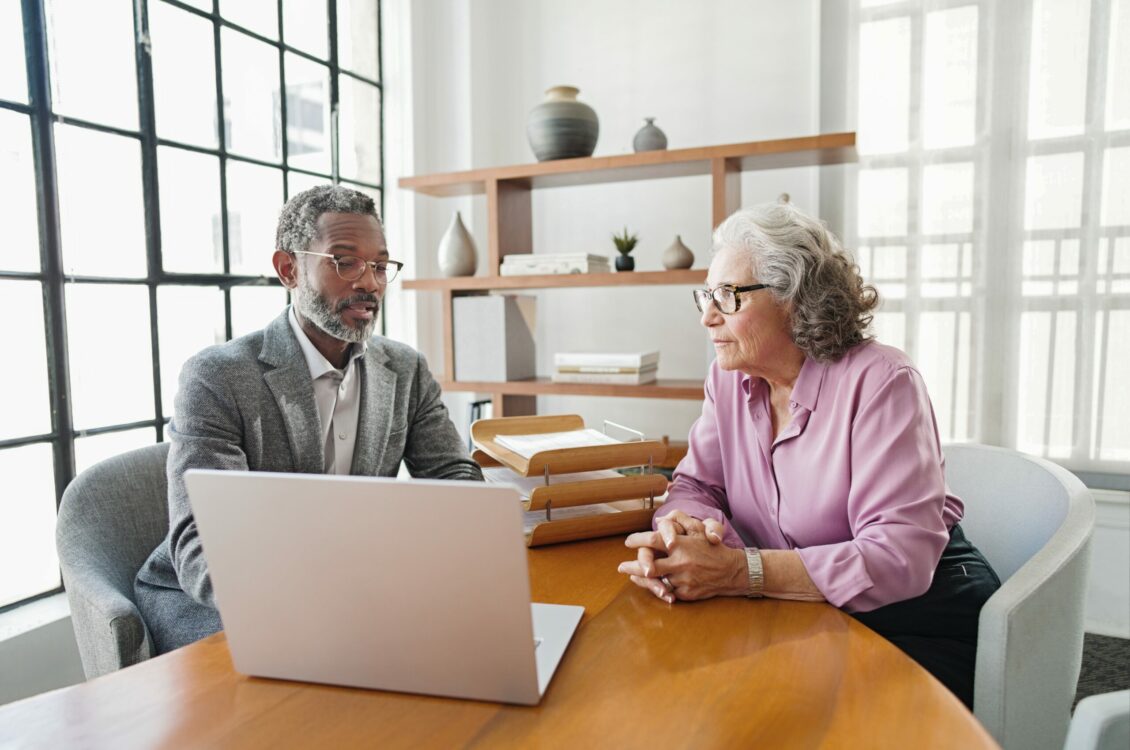 The Federal Reserve's current campaign of rate hikes has persisted for more than a year. Tighter monetary policy has helped bring inflation down somewhat from its peak last June, with the expected consequence of slowing economic growth as seen in the Q1 GDP report. In recent months, expectations for the Fed's next steps have varied among central bank analysts, the stock market, and individual investors.
Fed watchers largely expected a quarter-point hike at the May 3rd FOMC meeting but now see the Fed pressing pause on any further rate moves before potentially cutting rates later this year. Individual investors are more anxious for the Fed to start easing rates; a recent Advisor Authority survey, powered by the Nationwide Retirement Institute, found that nearly 40% of individuals want the Fed to begin cutting interest rates to help relieve economic pressures. That compares with 20% of individuals who think the Fed's current policy is about right and 14% who want the Fed to keep raising rates to control inflation.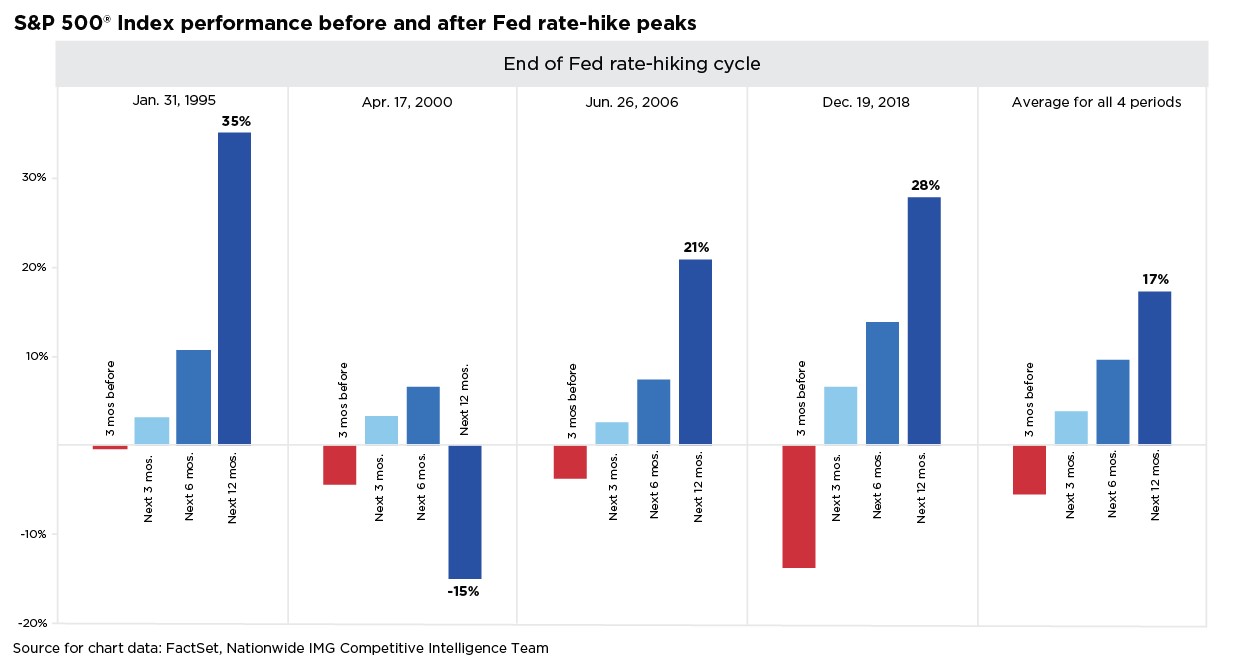 Nationwide Economics expects the Fed's recent quarter-point hike to be the last tightening move for the current cycle. The cumulative interest rate increases over the past year are creating stress for the financial system, while there have been recent signs that economic activity is slowing broadly. As a Fed pause appears imminent, let's consider how U.S. equities have historically performed at and around the peak of rate-tightening cycles.
The accompanying chart shows how the S&P 500® Index weakened three months before past rate-hike pauses. But with one exception, the year after the Fed stops raising rates has historically been favorable for stock investors. (The sole exception was during the dot-com stock bubble crash of 2000-2001.) The historical record highlights why stock investors are eager for the Fed to hit the brakes on rate tightening finally.
While financial markets are pricing in interest rate cuts by year-end 2023, Nationwide Economics doesn't expect any monetary policy easing to occur until early 2024, with inflation still too high for the Fed's comfort. Should the Fed maintain its restrictive policy as they currently project, this would increase the odds of an economic downturn in the second half of 2023. But a more profound economic contraction or further banking stress could move the Fed's easing timeline forward into the latter half of this year.
Sources/Disclaimer
This material is not a recommendation to buy or sell a financial product or to adopt an investment strategy. Investors should discuss their specific situation with their financial professional.

Except where otherwise indicated, the views and opinions expressed are those of Nationwide as of the date noted, are subject to change at any time and may not come to pass.

S&P 500® Index: An unmanaged, market capitalization-weighted index of 500 stocks of leading large-cap U.S. companies in leading industries; gives a broad look at the U.S. equities market and those companies' stock price performance.

S&P Indexes are trademarks of Standard & Poor's and have been licensed for use by Nationwide Fund Advisors LLC. The Products are not sponsored, endorsed, sold or promoted by Standard & Poor's and Standard & Poor's does not make any representation regarding the advisability of investing in the Product.

Nationwide Funds are distributed by Nationwide Fund Distributors LLC, member FINRA, Columbus, Ohio. Nationwide Investment Services Corporation, member FINRA, Columbus, Ohio.

Nationwide, the Nationwide N and Eagle and Nationwide is on your side are service marks of Nationwide Mutual Insurance Company. © 2023 Nationwide
NFN-1455AO