Podcast: What states have the highest job growth?
August 25, 2023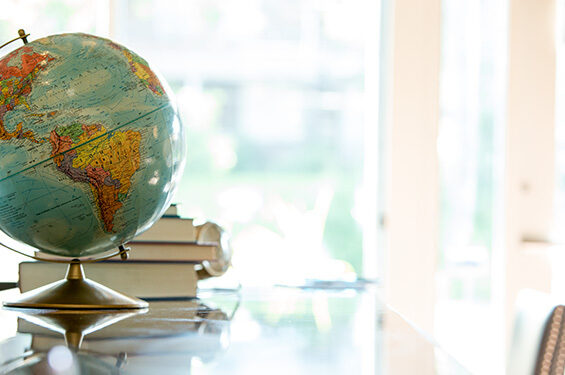 Key Takeaways:
With a tight labor market and wages on the rise, the current expansion rolls on. Nationwide's Senior Economist Ben Ayers and Economist Daniel Vielhaber provide insight and analysis of regional employment trends in the U.S.
Are certain states performing better than others?
What's driving some states to have more employment opportunities than others?
How well could those states perform if a recession starts?
Looking for more podcasts from Nationwide Economics? Find us however you listen below.
Subscribe: Apple Podcasts  |  Soundcloud  |  iHeart  |  Spotify  |  Amazon  |  Google Podcasts
Highlights from this episode:
Question: What are the hiring trends for the state so far in 2023?
Ben Ayers: You know, generally we're still seeing pretty positive hiring trends across much of the country and data through July. National job growth was up about 1.2%. So, you know, through the first seven months of the year, I think about 1.2% of total jobs, but many states are growing sizably faster than that at the top of the list. We have Idaho, Kentucky, North Dakota and South Carolina all up about 1.9%. But there are another set of about 10 or more states that are just a little bit below that pace, including Texas, Florida, North Carolina and Ohio. So generally you have about 15 to 20 states that are growing pretty sharply and growing much faster than what we see at the national level.
At the opposite end of the spectrum, unfortunately, we do have some states that are falling behind, actually five states that have lost jobs so far in 2023.Those states include Rhode Island, Maine, Montana, Mississippi and Alaska. Now these declines are pretty modest, only a little cut back in jobs overall, but that's still pretty surprising, giving much of the solid momentum that the National Labor market has shown it. And really, the overall national economy as well. And so clearly there are some regional areas that are struggling a little bit and it really emphasizes the different sectoral and demographic trends that we see across the US with many of our diverse data economies that we have across the country, there are few high level trends I'd like to point out when we look at some of the regional label market data, number one, job growth in 2023 has slowed from 2022. The average increase through July is about half of what it was through July of last year. (Hear the podcast for more.)
Sources/Disclosure
The information provided by Nationwide Economics is general in nature and not intended as investment or economic advice, or a recommendation to buy or sell any security or adopt any investment strategy.

Additionally, it does not take into account any specific investment objectives, tax and financial condition or particular needs of any specific person. The economic and market forecasts reflect our opinion as of the date of this report and are subject to change without notice. These forecasts show a broad range of possible outcomes. Because they are subject to high levels of uncertainty, they will not reflect actual performance. We obtained certain information from sources deemed reliable, but we do not guarantee its accuracy, completeness or fairness.

Nationwide and the Nationwide N and Eagle are service marks of Nationwide Mutual Insurance Company. © 2023 Nationwide
NFW-11326AO