The economy remains hot, likely too hot for the Fed
February 28, 2023
The spike in job creation and consumer spending in January showed that the slower trend of economic growth at the end of 2022 did not carry into the new year. However, the accelerated pace of activity is too fast to meaningfully slow inflation and further complicates the Fed's goal to produce price stability. This likely means even more tightening over the first half of 2023, ironically increasing the odds of a harder landing. We still expect that moderate recession conditions will prevail later this year as consumer and businesses cut back in response to restrictive borrowing costs and reduced corporate earnings.
Key Takeaways:
Job gains surged in January as labor demand still greatly outpaces the supply of workers. Consequently, wage growth, albeit gradually slowing, is much stronger than usual.
Consumers picked up their rate of spending in January even as more households dip into savings or rack up debt to pay for more expensive goods and services.
Services inflation remained elevated and sticky in January, led by still rapid increases in costs for housing and labor, that could keep inflation readings high into 2024.
The Fed implemented a reduced 25 basis-point rate hike at the latest FOMC meeting and signaled more tightening would be needed to bring inflation back to trend. Long-term interest rates, which were lower over January, rose sharply in February on higher odds of additional Fed rate increases and higher inflation.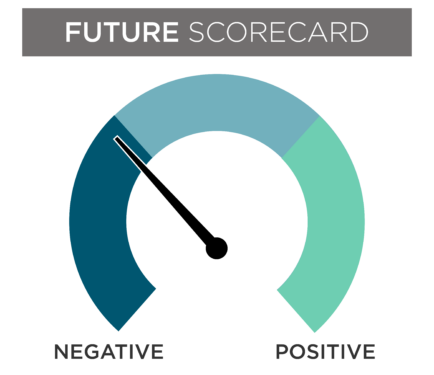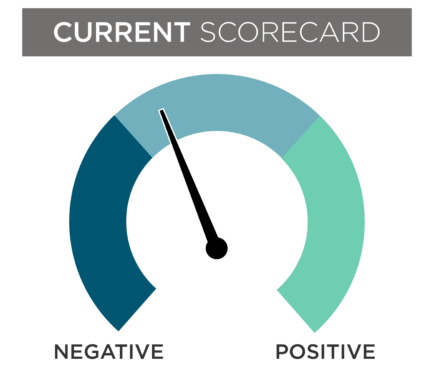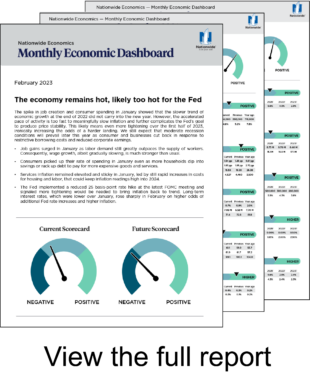 NFM-11859M1.3